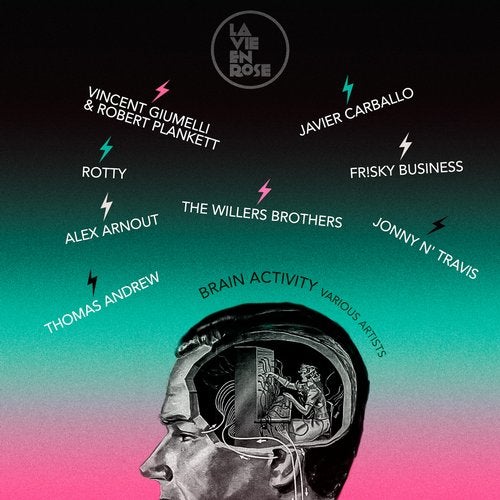 Exclusive
New Collection of Eight tracks representing the label's advanced and modern side produced by the most prolific and interesting DJ's and producers of the moment coming from France, USA, Italia, England, Germany & Spain.

La Vie En Rose Records is adding his 29 references at his catalog, eight years of electronic music.

We start the journey with the Italian guy living in NewYork already on the label, recently on the IO Mulen 's Imprint: Fr!sky Buziness, minimal and groovy vibe, beats made with glitchy sounds and organic drums. This futuristic and funny atmosphere all around is funny and funky, it's like being in Blade Runner drinking a cocktail with intriguing sci-fi monsters.

Second track it's signed by Rotty.
Rotty is a true house producer with a classic side made in London, he delivered the perfect loop that you always searching, when you need to keep this certain intensity on the dancefloor.
«Try Being » it's another tool for house music lovers.

Next, we have Jonny N' Travis confirming their ascent, after their huge success on the Ohm Hourani 's imprint Interpret (Montreal),Gigi and Jonny got the right cadence again.Acida is a housy track surrounded by sexy & acid motifs that brings you into their galaxy.Definitely contemporary & timeless vibe.

On the fourth track, it's the native French, living in Sétes (South Of France): Thomas Andrew
More on a loopy side, heavy and percussive, we can enjoy all the sub-frequencies surrounded by this tropical vibe from the south, a perfect tool to bring something else in the mix.

On the fifth track, Javier Carballo the undisputed Dj /producer from Spain (Canary island)delivered a banger ,pure breakbeat 90's Uk vibe, with a leitmotif built with a voice, efficient & powerful, all those elements together bring the vibe to another level & intensity. Bravo!

Welcome on Board to Vincent Giumelli & Robert Plankett !
With "Paris 51" Robert & Vincent are inviting us in their submarine, navigating deeper, into some really weird ambiances and textures.
« Paris 51 » it's a minimal groovy & glitchy track, with this industrial, urban-oriented side, the secret weapon that makes you feel like an afterparty's hero.

There's no doubt that the two brothers coming from the underground London scene, became one of the most interesting « New » and « advanced » house producers keeping the level high, and always blowing our ears.
»Crazy Bananas » is one of their last work, perfect groove, and warmy synthétiser and pads, you always wanna dance with this perfect reinterpretation of what was the house vibe from the '90s.

The unstoppable Alex Arnout brings his melancholy and classy groove to close the Various lp ,made with modular and classics pads "Zombie Bass" confirms the news adventures of Alex into some new sound territories definitely keeping his ADN injecting some new vibes in it.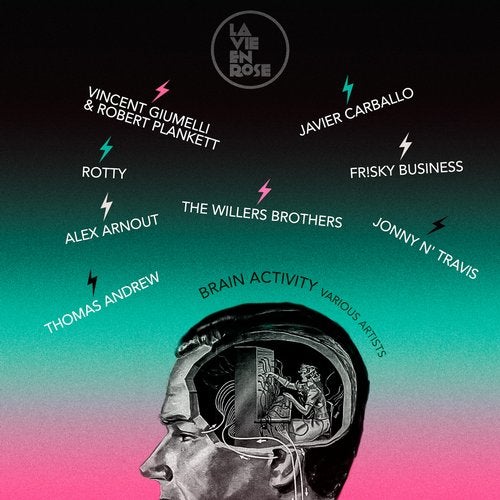 Exclusive
Release
Brain Activity