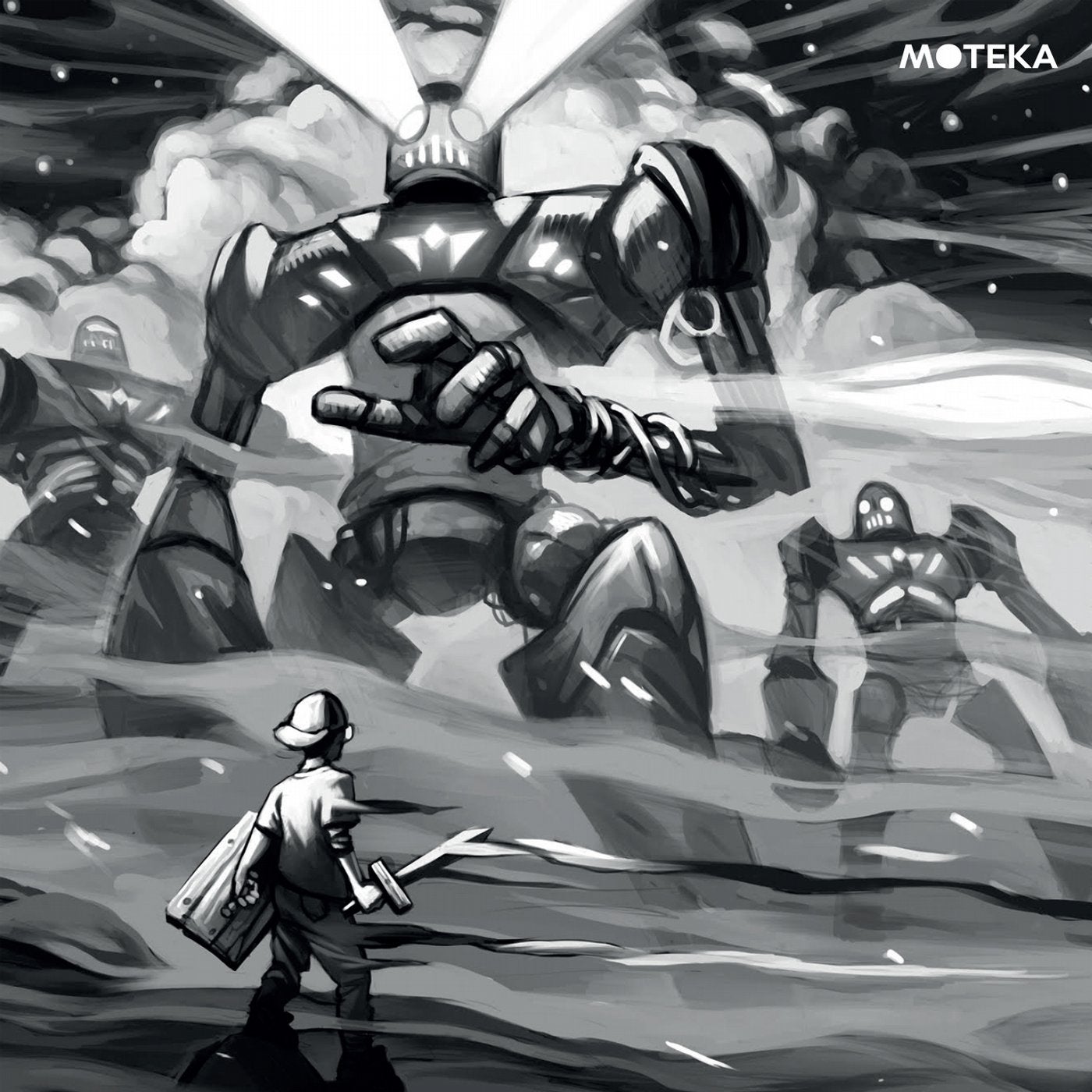 « As we fought Iron Giants » is Moteka debut album on the french techno label Skryptom
Its a 12 tracks travelling between electronica and techno weapons.

Once upon a time in a distant place and in a distant time, lived a boy named Leon. Leon grew up in a land where legends of past battles between humans and machines, lead by the fierce TCX2290, were strong. It was said victory of the humans over the robots was conducted by the mighty General Ostkröf III. Leon did not go along well with the other children, and spent most of his time alone, exploring the country side, imagining he was the General fighting for human survival. One day, he discovered remains of what seemed to be a hidden sleeping robot, and accidentally triggered its awakening. It was not long before a small army of these Iron Giants were marching towards Leons village. Caught in a limbo, Leon had no idea what to do. He tried to stop them but was wounded during the first encounter. Recovering from his wounds, General Ostkröf III appeared to him in his dreams, and taught him the secret of the Smart Weapon. Eventually, the Iron Giants were defeated by Leon and his Smart Weapon during a final confrontation. Peace was back, but nobody never knew that Leon was their savior, for everything was just part of his imagination.


« As we fought Iron Giants » is the soundtrack to the story of ourselves not wanting to leave childhood and fighting imaginary demons, as we grow into adults. Music in itself is a mean of therapy and channeling the tremendous amount of ones imagination.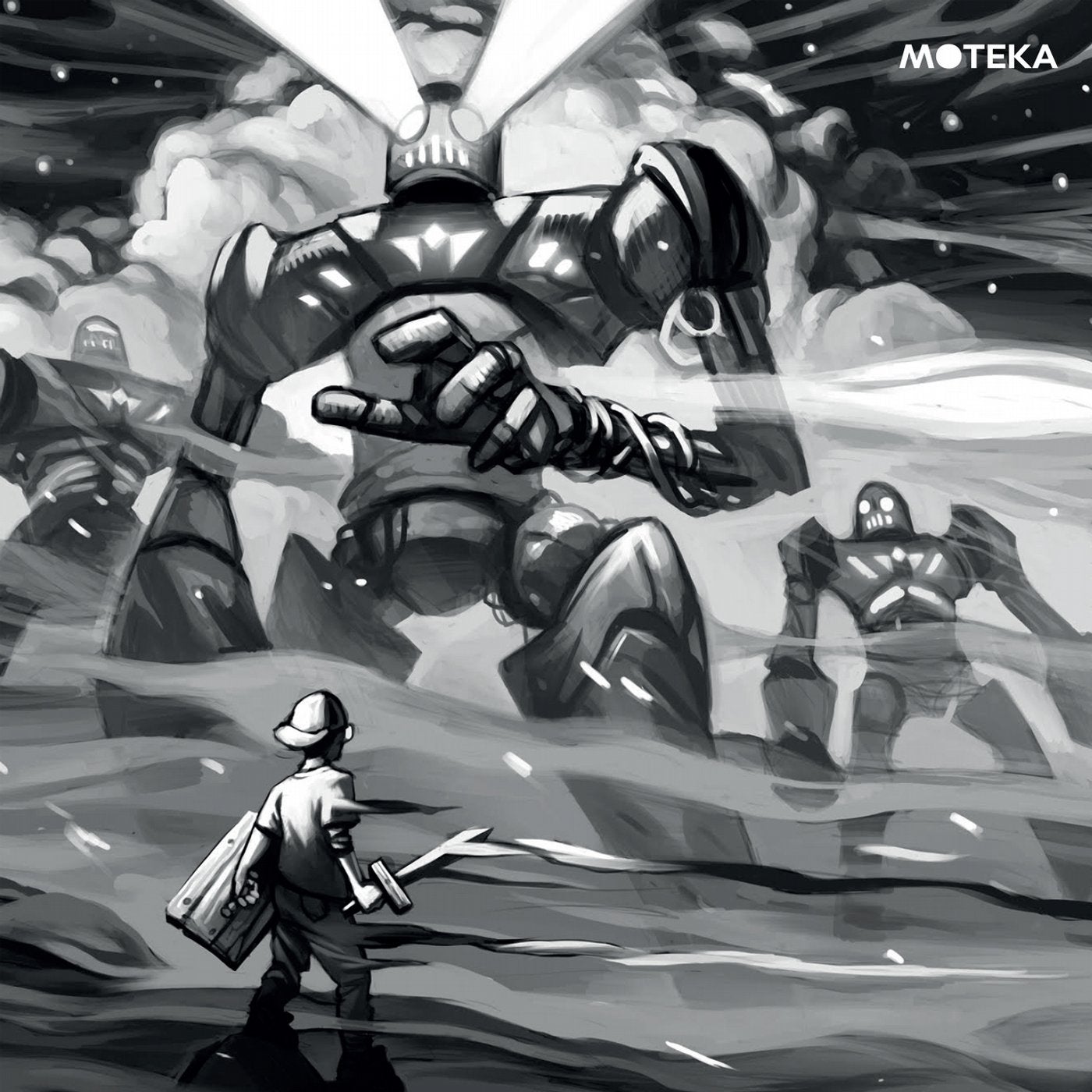 Release
Rise Of The Machines