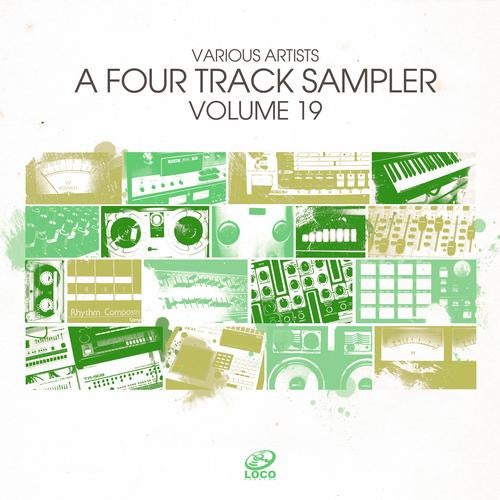 Another episode of the Loco Records sampler series is on the way. The nineteenth part of "A Four Track Sampler" features such artists as Mac-k-cee & Gianni di Muro, Roberto Palmero, Carloscres, and Beat Maniacs.

The first track called "You Get High" belongs to a German duo of producers Mac-k-cee & Gianni di Muro. The two gentlemen have already appeared on Loco Records to present their tune entitled "Love". Mac-k-cee is a German DJ who began his career in the mid 90's. He started with Techno and House, but while he was around on many gigs, he was making some connections with Tapesh, Kurd Maverick, Sharam Jey, Eddie Thoneick, Chris Source, Danito, Moritz Ochsenbauer and many, many more. Gianni di Muro got interested in electronic music at the age of 9 years old. Since then, he has been involved in making music and has constantly improved his skill. For all these years, he has been supported by such DJ's as: M.A.N.D.Y, Pascal Feos, Matthias Tanzmann, Andre Galluzzi, Woody, Toni Rios, Karotte, Marc Romboy, Moguai, Tocadisco, Lexy & K-Paul, Tom Novy and many others.

Roberto Palmero, the creator of "On You" - the second recording included in this release, is a producer and DJ residing in Tenerife with a short, but promising career in music production. His ideas are taken from the finest deep and house music with touches of pure, tribal sounds, which is reflected in any of his compositions. Roberto has delivered his works to such labels as Noir Music, Thesounds, Kote Records, SK Supreme, Deep Class Records, Nulogic Records, Soulman Music etc., and most of his music has appeared in various styles of the Beatport Top 100. He is also a founder of the Pura Music label, which is respected by both DJs and the general public. Roberto's main goal is to continue to delight audiences with his music as well as to develop this elegant and casual style that defines Roberto.

Carloscres, who has delivered "Bajo Tierra", is an underground deep/house music producer with a blend of different roots from Caracas, Venezuela. His work has been released on such labels as Soulstar, 2600 Records (Night Drive Music), Society 3.0 Recordings, Escada, Swink Music Ltd. Carloscres's music has been supported by various well-known artists including: Loco Dice, Mark Farina, Martin Landsky, Tensnake, Troy Pierce, Magda, Lars Behrenroth, Dj Sneak, Nic Fanciulli, Seth Troxler, Matt Star, Joris Voorn, and many others. He is definitely one to watch.

Last but not least, we have Beat Maniacs' "Kerke". Beat Maniacs are Petar Bogojevic and Nikola Radivojevic - two talented artists and DJs coming from Belgrade, Serbia. Their first success came at the age of 19. After 2 years of djing at Belgrade clubs, they put out their releases on the following labels: Balkan Connection, Balkan Connection South America, Stellar Fountain Records (Hungary), Dbeatztation Records, King Street Sound (USA), D-Lab Records (Estonia), LuPs Records, Label Code Records (Italy). The duo's music can be classified as a mixture of progressive and deep house.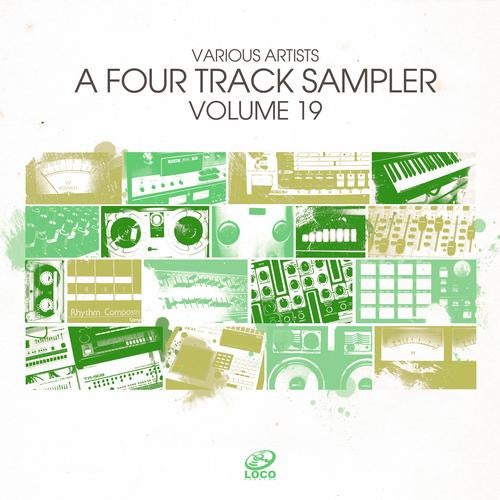 Release
A Four Track Sampler Volume 19