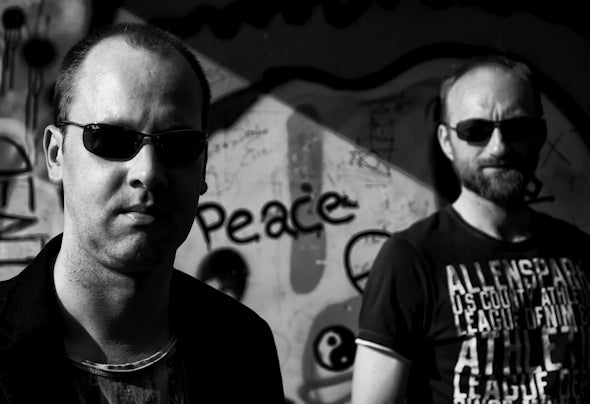 The Dance music project "Experience Of Music" is created in the year 1993 by Frank Winkelmann and Gregor Schydlo. Experience Of Music appear before the public in 1997 by the radio stations "evosonic radio" and one year later by "WDR Eins Live". They co-operate with "Lyane Leigh" ("E-Rotic") and "Franca Morgano" ("Magic Affair") in 2001/2002.
2006 then "Remember me 2006" is licensed to Warner Music Singapore for the compilation "The best Techno Hitz ever" – a production of Frank Winkelmann & Dietmar Barzen. 
One more success is the single release "Electrical Madness" in 2012. The track is released digitally (Sounds United) and on several CD compilations (ZYX Music). Short after that the Summer single "Beach Party" is licensed to Rarebird International with featurings of Michael K. ("general base") and Richard Williams † ("Loft"). In the same year the single "After Spring - Remix Edition" (DMN Records, incl. "NaXwell" Remix) is released. "After Spring" enters the charts of Dance-Charts.de on rank 43 in November!
At the beginning of 2013 they feature Lightwarrior a.k.a. Shamrock (ex "T-Spoon" member) with his incredible rap attax. With LUNA he brings a fantastic lead voice into this track. This time the guys take the main hookline from their European Dance- Charts hit "After Spring" and completely reproduce a new Dance smasher called "We won't stop". A new single is born with the "Outhere Brothers" - called "Move it Mommy" - exclusively licensed to ZYX Music. 
In 2015 Experience Of Music remix the new single of DJ Pierre Feroldi ("Cappella" etc.) "Passion". The remixes are released on SONY's label "The Groove Society" in autumn. 
In 2017 successful remixes were done for DJ Molteni's Cappella cover version of their 1991 hit single "Everybody". Cappella founding member Pieradis Rossini also was involved in that release.