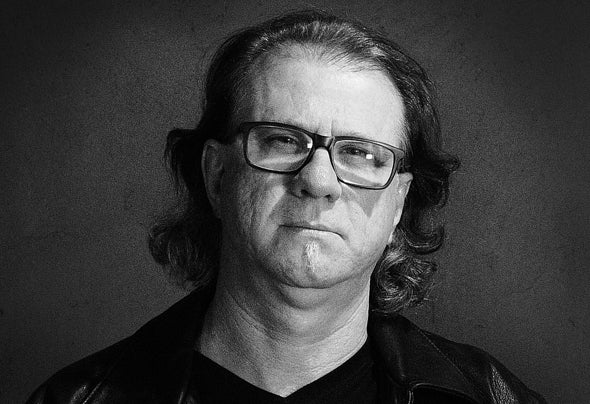 Andre Luchi (DJ / Producer / Remixer) is one of House Music icons in Brazil. He is renowned for being a cutting edge DJ, given his history, which began in a radio station in Campinas - SP in 1981. Having been working as a DJ for 39 years, Luchi has acquired knowledge, experience, skills and charisma.
Luchi has been a producer since 1990, when he released a vinyl EP called "Actions Speaks Louder Than Words". He was one of the first DJs in Brazil to make an independent production. This EP on vinyl is recorded in the book MEB "The History of Brazilian Electronic Music" by author Eric Marke. He has already released several tracks for important labels such as: Grooveland Brazil (BR) (L+R), Abstract Channel (BR), Club66 (BR), Bambole Records (BR), Divina Recordings (BR), Del Sol Music (US), Cool Staff Records (IT) (L+R), SP Recordings (UK) (L+R), Lola Freak (BR).
In 2017 nominated by DJ Meme in a list of most talented Brazilian producers of House Music. Also In 2017 André Luchi together with Daniel Raizer (Musician / Producer / Remixer) focused on producing a project (Luchi & Raizer) dedicated to pure House Music. With an unique musicality that travels through Afro House, Deep House and Soulful House, full of inspired grooves, percussions, organic rhythms, delicate harmonies and vocals they build a dense, although smooth, experience for their listeners. The project also features a special Live Act for the dancefloor call Electronica. All music is authorial, made live and each time they bring a particular feeling by the participants of their sonic journey. Since 2007, he has been an instructor in the biggest and best DJ school in Brazil, AIMEC - "International Academy of Electronic Music", located in Campinas - SP - Brazil.