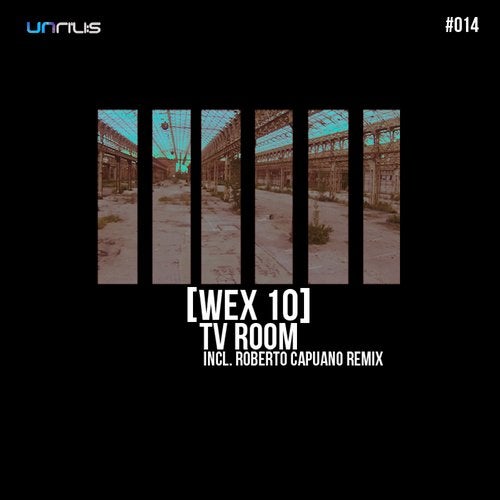 Release Date

2014-08-04

Label

Unrilis

Catalog

UNRILIS014
Young French DJ and producer [Wex 10], for first appearance on Unrilis, brings to the table, a collection of innovative tracks with his TV Room EP. Influenced by New Beat and underground techno, this new talent has already gained the attention of major labels and DJs.

The EP begins with TV Room an airy track that pleases the senses. It begins with a simple yet melodic bass beat for a mellow, groove out. Soon, soft and light tones infuse the track seamlessly. A faint crackle of static is incorporated into the beat as the song progresses and amplifies in volume. The song remains consistent, easily providing inspiration for remixes and mash ups. Itd be an enjoyable, mellow song to listen to over drinks with friends. It could also serve as amazing background for a documentary.

The TV Room (Roberto Capuano Remix) is a prime example of how TV Room can be successfully used. Remixed by Naples-born Roberto Capuano, who has exploded on the scene with his techno and techno-house creations, the starts with a heavy tribal drum. It incorporates the same bass elements as the original by [Wex 10] however the approach is vastly different with its intent. Keeping the set foundation of the original, the Roberto Capuano Remix probes an intensity that would be welcome at any festival, club, or place where people can dance.

Any fan of house music would welcome this track.True to its title, [Wex 10]s Mixxed is an experimental track that mixes a variety of styles to create an addictive and variable song. Opening with a fast and loud throbbing bass and high hat combo, it soon pulls the listener into a different world. A distorted vocal becomes a part of the rhythm as if it were part of a drum kit. The track progresses, sounding almost circular, before the snare picks up in a unique rhythm, emphasizing the pauses of silence to command attention. The sensation of passing time or a ticking clock is also utilized as part of [Wex 10]s experimentation with sound to create addictive beats. This would be a particularly fun track to use at clubs to really get the listener into it.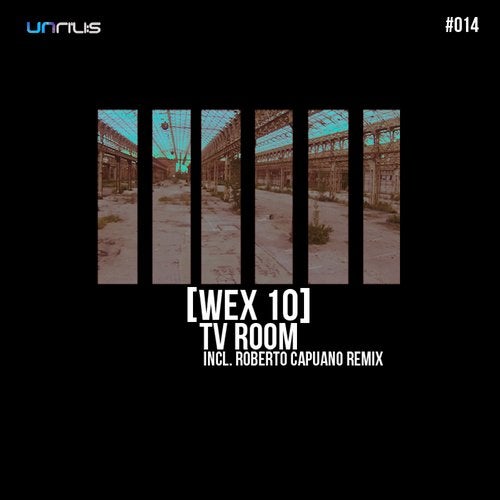 Release
TV Room
Release Date

2014-08-04

Label

Unrilis

Catalog

UNRILIS014