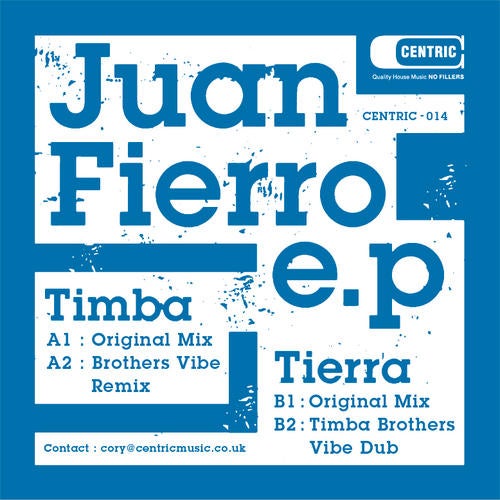 Fusing afro, deep and techy elements, Canary Islands resident Juan Fierro has come up with a winner in the shape of this double header release.

He brings us a melodic spoken word journey in the shape of Timba and an expansive key groover named Tierra. There are remixes of Timba by cult New Jersey producer Brothers Vibe and Tokyos finest Dazzle Drums.

Once more, we commit to our "NO FILLERS" ethos with this release following up Alf Tumbles gorgeous Story of A Ghost.

Timba in original form is a deep and involving musical journey it features cool key work, rhythmic percussion and a spoken vocal story, the Timba Interpretation is an even deeper version of the musical tale. Here, heavenly keys, amorous vocals and measured beats meet.

The Brothers Vibe Remix is an enchanting key led refix. Smart percussion and adoring vocals accompany beautiful piano playing on this revision. Brothers Vibe also supplies a dreamy Dub

Tierra is another special cut for deeper audiences it features loving keys, gliding percussion and smooth bass work.

Dazzle Drums two mixes of Timba will be exclusive to Beatport only, they provide an addtional percussive layer to the original groove and bring the DD's unique deep house blend to fore.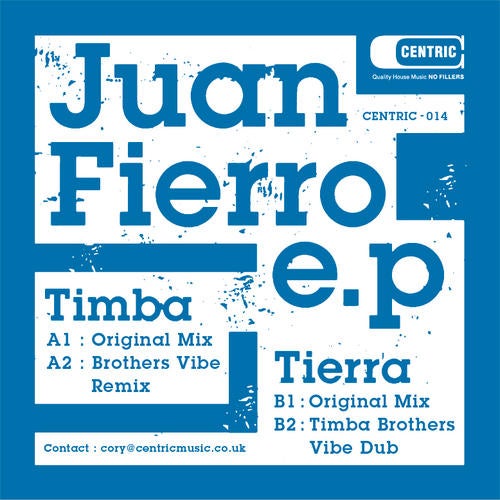 Release
Timba EP