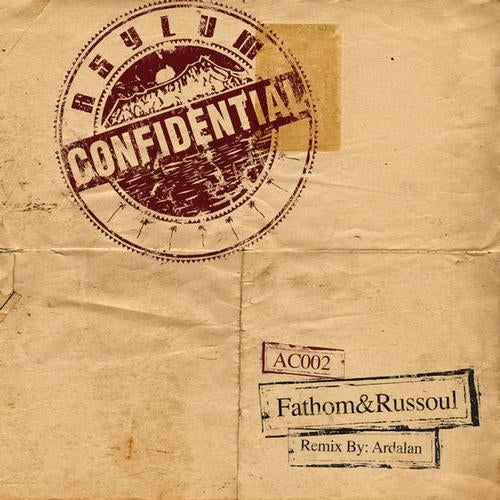 Asylum Confidential serve up their second EP here, this time from Hawaii natives Russoul &
Fathom. Between them there is hardly a big name DJ this pair have not played alongside, and in
production terms labels like Waska have come calling for their music in the past. Both are
resident DJs at one of DJ Mag's Top 100 clubs, namely Asylum, and put that experience to good
use when making music as demonstrated by this EP, which comes with a remix from Dirtybird's
Ardalan.
First up is the title track, a deep and stripped back bit of house with synth lines that variously
groan and spark between elastic beats. Heavily treated vocal samples also tussle with raw claps
as the track continues, forever holding back and teasing until it finally drops, no doubt sending
?floors crazy in the process. Dirtybird man Ardalan (who released big tune ?The Spark' and got
props from the likes of Diplo in the process) remixes the track into something quick-licked and
hunched over. It's a bit of shuffling tech that really makes you wanna move yet retains plenty of
curious charm.
?Get Down' is a more direct and upbeat house track, but still retains plenty of rawness in its drums
and throbbing synths as a chopped female voice repeating the track's title brings a sense of robofunk
to proceedings.
?Zulu Gestapo' is a weird bit of deconstructed house with influences from dubstep, hip-hop, bass
and west coast us tech such is its disparate fusion of mood and style. It's a real face-melter with
proud spraying synths and rapped lyrics that drift in and out of focus.
At just two releases in Asylum Confidential is already shaping up to be a label with a unique
sound all its own, not least in part thanks to the charm of Russoul & Fathom's left of centre house
offerings.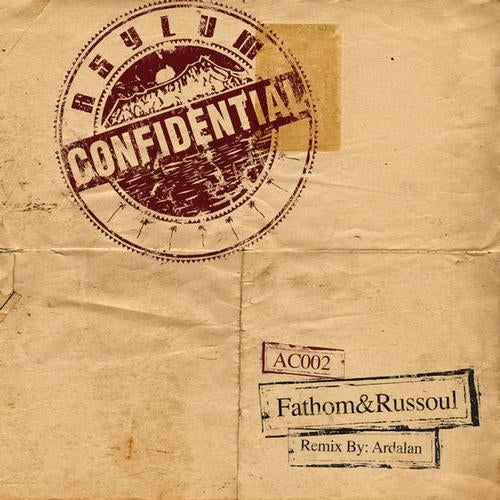 Release
The Art of Expression