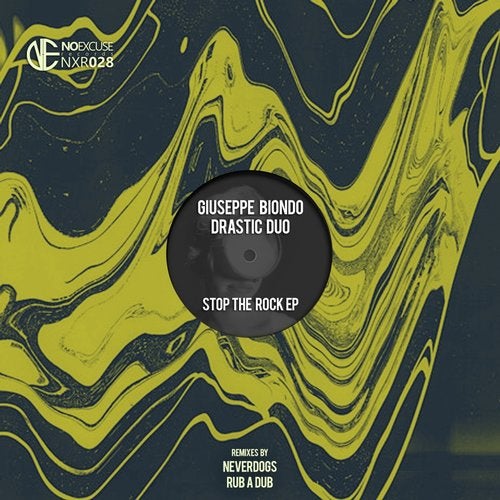 Stop The Rock EP - Giuseppe Biondo & Drastic Duo

As the winter approaches, the team here at NoExcuse turns up the heat with "Stop The Rock" EP by Giuseppe Biondo & Drastic Duo. The EP welcomes the debut of Giuseppe Biondo, making his NoExcuse debut teamed with NoExcuse family members, Drastic Duo. Featured in this EP are two warm and energetic originals, complimented further by remixes from Neverdogs and Rub A Dub.

Opening the EP is "Wanna Be Startin' Something", a tech-house groover that is jam-packed with funk. The syncopated, bass-driven groove is layered with warm kicks and tasteful percussion placed throughout the track. An easily recognisable vocal line laced around tense breakdowns keeps the energy building, and is guaranteed to get the crowd going at any time.

Following in suit of the former is the second original, "Stop The Rock". This heavy roller places the fast-paced bass groove as the melody, keeping the track bouncing. Comprised of swift breakdowns and powerful drops, this track is ideally placed to tie together warm-ups with peak-time sets.

Stripping back the original, and topping it up with an extra dose of energy and attitude is the explosive remix of "Stop The Rock" by Neverdogs. Adding further emphasis to the bassline, Neverdogs take this track deep into the realms of peak-time powerhouse sets.

Closing off the EP is an after-hours rendition of "Stop The Rock" by NoExcuse regulars, Rub A Dub. This remix compliments the original with a deep and dark bass-heavy foundation, with smooth and effervescent synths weaving together to offer a sublime melodic passage best placed for late-nights and afterparties.

"Stop The Rock" EP by Giuseppe Biondo and Drastic Duo, exclusively brought to you by NoExcuse Records.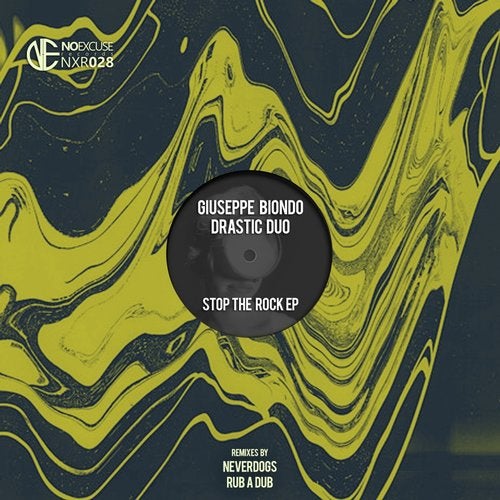 Release
Stop The Rock