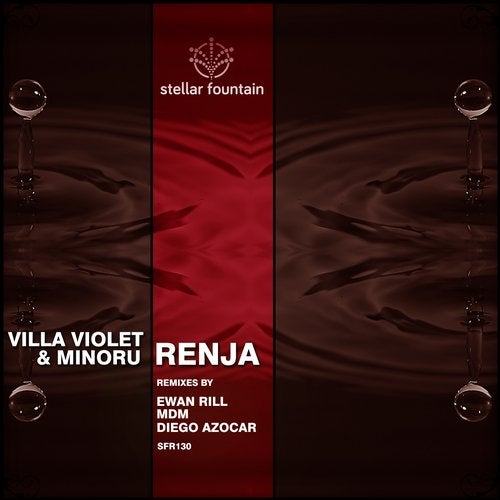 The german studio magicians and close friends Villa Violet (Marco Scherer) and Minoru (Olaf Gretzmacher) teamed up for a tasty collaboration called 'Renja'. Both guys had a long discography under different alies, also both of them connected to Stellar Fountain on numerous occasions. In this joint studio session Marco brought his cold, marching techno beats, while Olaf delivered his elegant, yet suggestive vibe coloring the main frame with psy injected riffs.
Don't expect fairytales from the remixes, as all the additional works on this EP done by Diego Azocar, Ewan Rill and MdM will keep the pace and strictness of the original.
Diego Azocar took us on a dark landscape, laying on lethal techno foundation, with a definitely sinister vein.
Ewan Rill was always famous for his gorgeous grooves, we get our usual portion, while Ewan moved in a less-melodic direction and focused more on the rhythmic section and the combination of the mindblowing FXs samples and effects.
MdM also cruising on techno territory, but he added a melodic part on the sidewing of the track dissolving the hegemony of gloomy textures.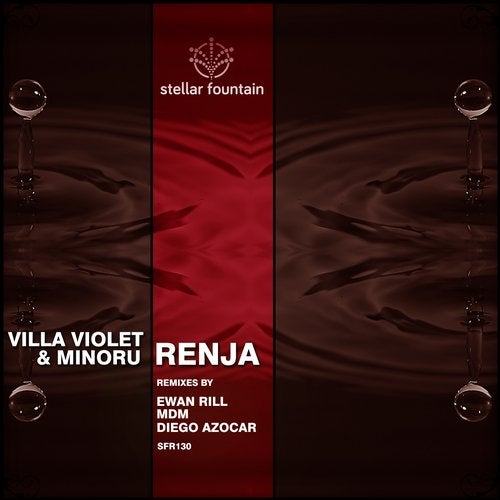 Release
Renja