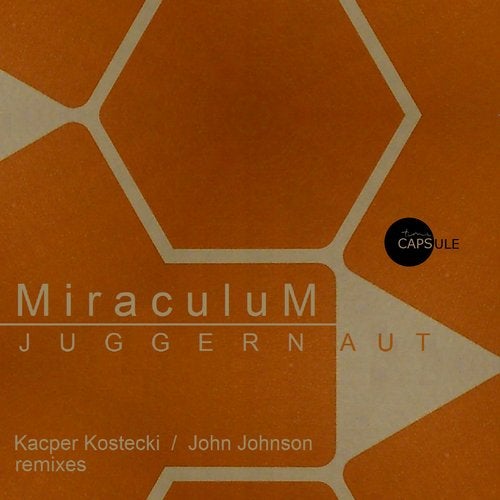 Release Date

2014-08-25

Label

Time Capsule

Catalog

TIMECAP001
At last we are here, to proudly present you the first ever release on the newborn label Time Capsule. Our main idea is to present you some of the most amazing artists there is to be found in our genre, were 100%% quality will be the guide, we do think we have a lot of interesting music to be shown to you in the future.

As a start, we are proud and happy to present you, the super talented and long time progressive server on the scene, Budapest bound producer Gyorgy Udvardy, more known through his MiraculuM moniker.

His fantastic original called "Juggernaut" is something that we proud and happy to have as the opener on the label, as it is a truly hypnotic and melody driven production, picking up layer after layer of sounds. What awesome textures to warm our hearts with, we love it!

Picking up the first remix request for the label, well we proudly present one of the most underrated and talented names in the business, and someone that we have a strong feel for, will be a worldwide starlet in a short spell. From Cracow in Poland, the humble producer Kacper Kostecki works his music, and what he has come up with right here, is fair to say something innovate and special, so out of this world. With tons of twists and turns throughout the track, he is to give you a ride, never forgotten. With his amazing textures and deep vibes, he is sending you on a journey, period.

The 2nd remix, comes from none other than New Yorker John Johnson, a producer you probably heard lots about in the past, and more is to come we hope as he triggers us with his dope releases every time. Being a force on the scene for more than 20 years, remixing for some worlds biggest stars such as U2, Madonna, J Lo and more. He definitely is as much we could ask for, for our debut release on Time Capsule.

He is definitely pulling the trigger here, with a rough and dirty remix, packed with gorgeous depth and drive, the melodic work fits perfect, and we are fair to say, stunned to see something like this on the label.

We hope you will enjoy this first Time Capsule release, as we soon are to present you more on our imprint, but for now, enjoy and share the love coming here!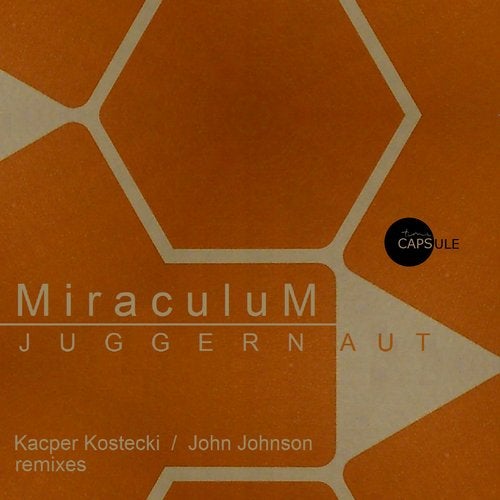 Release
Juggernaut
Release Date

2014-08-25

Label

Time Capsule

Catalog

TIMECAP001