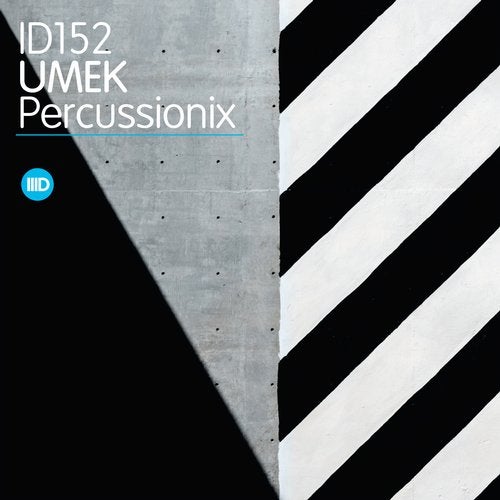 Release Date

2018-05-04

Label

Intec

Catalog

ID152
Carl Cox is an industry figurehead whos legacy in music includes his iconic label Intec, which he runs with friend and business partner Jon Rundell.

Intec's new release is from UMEK who is a Slovenian artist accredited with kick-starting the techno scene in his home country, before earning critical acclaim on a global scale when he first started his career in the 90s.

Having released on labels ranging from CLR and Novamute right through to Toolroom, in recent years UMEK's own imprint "1605" has also become a main outlet for his music.

People with a good knowledge of technos history will be more than aware of the impact of UMEKs classics tracks, such as his anthemic Gatex that came out only a few years before his first Intec release in 2005.

Having also collaborated with many influential figures such as Chris Liebing and Joey Beltram, this new solo EP is UMEKs third release on Intec.

Titled Percussionix the EP opens with (Mix 1) which centres around a thick set bassline cut with filter sweeps and full of menacing intent. Leading the track is a combination of tribal percussion loops, which provide the track's main driving force.

Track two is UMEKs alternative mix of Percussionix which titled (Mix 2) has a more refined sound with the raw edges of the percussion being rounded off to smooth the sound, and its bassline is left unfiltered so it becomes more of a gradual sweep that grows with building tension.