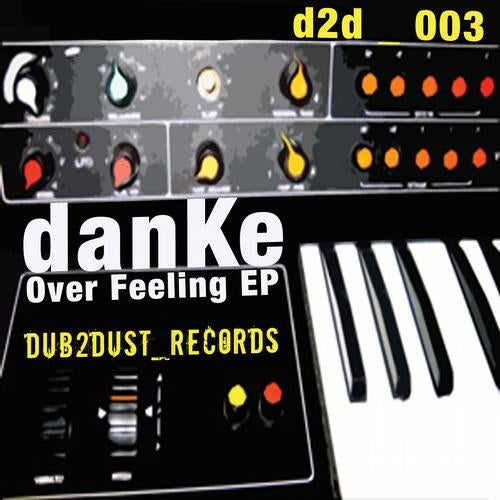 Release Date

2012-11-02

Label

Dub2Dust

Catalog

D2D03
Everything comes, everything goes. Something remains.

For his newest release on the label "Dub2Dust Records" Italian producer DanKe has formed transcendency out of air.
Serenly and deep, directly from the dephts of wide space the four track of the EP "Over Feeling" form a velvety-dark ambient cover sluggish-diminished beat structures.

The first track "Palaven" celebrates it´s solidly grooving own melancholy in deepness. A Dreamy look aside after a long night. With "Never Ends" danKe slightly pulls the tempo and quite easily circles with string pads finally into the orbit. With rolling beat cascades and springy patterns "Exodus Cluster" enters dark new territory, somewhere on a wide surface between ambient and techno. Then "Inland" takes off once again with dreamy chords and an almost quite affectionately pulsating tech-house groove in the echorain an flies away.

Everything comes. Everything goes. The tracks on the EP "Over Feeling" remain in the ear, in the head, in the dubtechno-sound universe and tell their history about chords, science-fiction and transcendency.