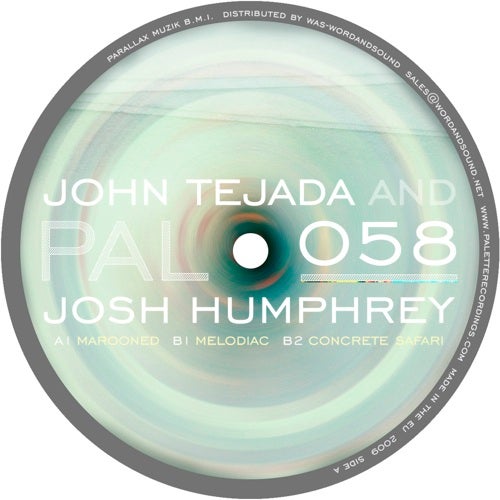 John Tejada was marooned in Los Angeles in the summer of 82. A strange place to grow up coming from Vienna Austria. Even stranger considering the lack of techno there in the 90s. In a land of glowsticks and desert parties, Tejada stuck to his love and development of his own unique electronic sound. Fast forward to 2007 when Detroit area native Josh Humphrey was also marooned in Los Angeles. It didn't take long for the two to meet and connect the cables on their modulars into a system twice as big. The result is "Marooned," Palette's newest collaboration between John Tejada and Josh Humphrey.
The trio of songs reveal three sides to the duos' work. The title track, "Marooned," joins Humphrey's modular synth work with Tejada's beats and soothing pads, the result being a slice of beat-driven melodic techno created in a city where such sounds are rarely heard. "Melodiac" continues from there with a lighter mood, with Humphrey's modular melodies and Tejada's signature stabs and rhythms. Rounding out the three is "Concrete Safari," which largely focuses on Humphrey's modular fm synth work that slowly evolves into a cluster of tribal sounds, modular birds and grainy goodness. 
Humphrey's knowledge of synths and programming is quite extensive. He currently works with LA based Big City Music, a dealer of modular and boutique synthesizers. It is also a place Tejada frequents to test most of his gear.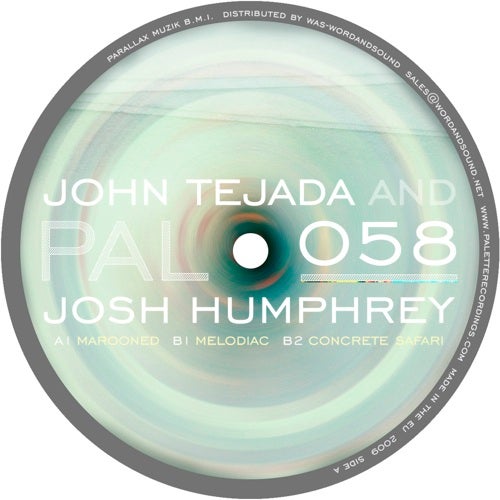 Release
Marooned