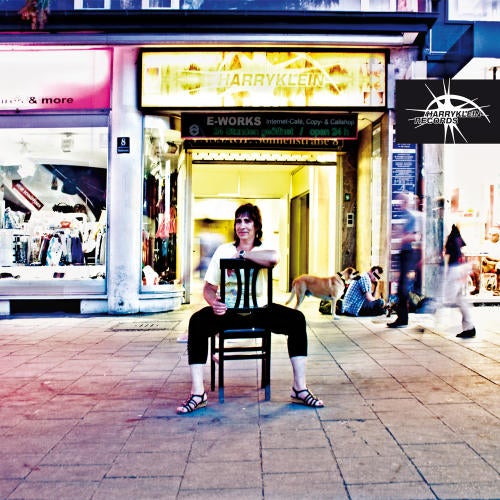 After the Zenker Bros massively came off with their definition of Munich Techno, now finally HARRY KLEIN RECORDS number 2 is coming up. This time the Split-EP will be shared by HARRY KLEIN residents BENNA and KID.CHIC. Benna Schneider, who has been a resident with the club since the first days, now releases his debut and already expands the phonetic parameters of the HARRY KLEIN sound into another direction: Weird House. So far Benna already displayed a certain affinity for psychedelic confusion in his DJ-sets, but given these two compositions one can only wish for his psychiatrist never to make this records´ acquaintance. Furthermore the likewise (in terms of release history) virginal KID.CHIC débuts with a niftily reduced housetrack discoid aesthetics perfectly phrasing once again the moment of the first shafts of sunlight. Nough said: This one is a split-EP between interstratified by subtle insanity and love!

BENNA 24/7 HERB ABUSE The Freudian id, that ravening amorphous monster of our darkest drives, gets fully released here and it goes without saying that there couldn´t be one single beat left in line after the other. Instead there are dragged vicious snares and confusedly stumbling percussions surrounding the bouncing Kickdrum that bring a nasty drive to the depths of the subconscious and transport the herbs into the furthest hair tip of BENNA´s schizophrenic curls. In the face of such mighty insanity it´s hard to believe that there was only "Herb Abuse" going on. It rather appears that Keith Richards, accidentally dropped one of his toe nails into the herbs. First and foremost when the dark and heavy synth-cascades break through the airwaves and tear down everything in its way which is still able to move, you can be certain that soon the shamans´ voice is going to speak to you again. Dub is the preacher. The epiphany is close.

KID.CHIC UNTITLED Kid.Chic delivers unanticipated conciliating counterbalance, that just leaves back the twittering of Mr. Schneiders excursions through the woods. The darkness of the woods is just cognizable as a distant fizzling. One just tramps far more energized over open fields if such warm soundscapes are washing around the sunset. Carried by an - in terms of funkyness - outstanding bassline that shows its inner peace and at the same time continuously pushes forward, the tensions of a surreal night ease and are grooving self-sufficient through their own cosmos between Disco and House. Despite its relaxed manner it never dares to hide its powerful punch while the world surrounding it passes by comfortably blurred and coarse-grained. Then suddenly: A beautiful break with eyes closed. Breathing in. Breathing out. Kickdrum. ... With a sound like this that could go on and on forever.

Digital Bonus Track: BENNA BRANCO BLATTSCHUSS Branco Blattschuss stumbles not a whit less confusing than "24/7 Herb Abuse" but coughing and snapping, mumbling and squeaking through the nightly woods. House in its` verily most twisted style. That´s how it goes if you depart yourself too far from the fairytale-afterhour, nibble on the wrong berries and suddenly, between fairies and kobolds, get a glance at the worlds innermost. But nobody would imagine that there is that much funkyness behind the gates of perception. As if it were necessary to back-pedal and take a deep breath from time to time, to gain new orientation, this monstrous complex rattling machine comes to a stop. But the minute Branco puts the nose up in the air, the fizzling of the synths starts to press forward again, visions crawl up the spinal cord and the danger manifests again and the bassline is pushing forward. ... With such psychotic organics only a forward escape remains. The moral of this track: You can hide but madness lurks everywhere. In the end it gets us all...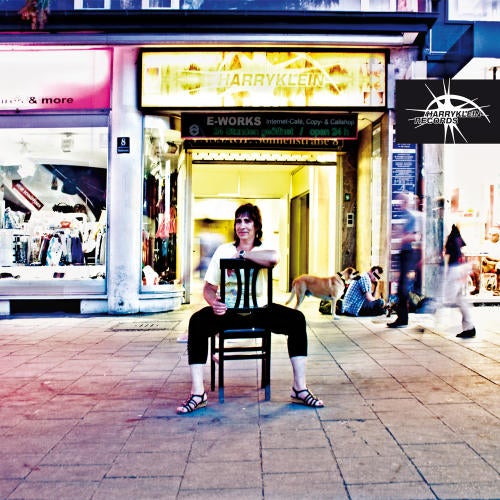 Release
Harry Klein Records 002