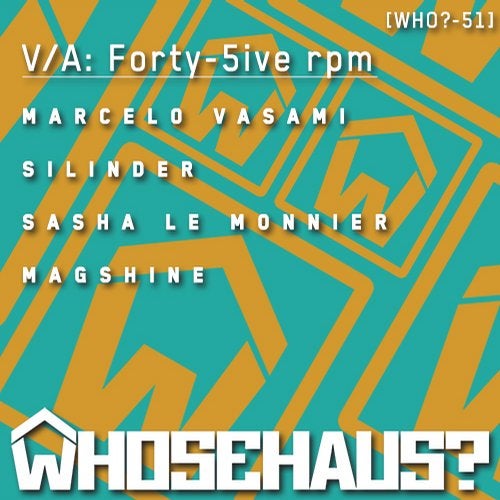 Release Date

2015-03-24

Label

Whose Haus

Catalog

WHO51
[A side] Marcelo Vasami - On The Way (Original Mix)

Marcelo Vasami returns to Whose Haus with a much anticipated original work titled On The Way which is a brooding landscape of cosmic sounds, empyreal melodies, and quaking bottom end. A candid epilogue fashioned in a remarkable style that unequivocally delivers the listener to the front door step of euphoria.

[B side] Silinder - Darko (Original Mix)

Over the years, Silinder has developed into a pillar within the Whose Haus community. As a builder of music and mood, he is easily one of Dublins most consistent purveyors of avant-garde dance music always captivating us with his trademark aural inscribe. Darko is his next original development letting it be known that "first you make out the horizon, that's when the black becomes darker black, and the stars come out."

[C side] Sasha Le Monnier - Isle Groove (Original Mix)

Next we are honored to welcome Sasha Le Monnier to the Whose Haus artist family. Her next contribution is titled Isle Groove which is perhaps a slight departure from the usual palettes her fans have grown to admire. The track stands out as a recording that has a distinguishing metallic radiance vibrating throughout its foundation at different octaves making the track all the more essential for your digital crate.

[D side] Magshine - Moving City (Original Mix)

Magshine wasted little time and we are sure glad he is back with his next release on Whose Haus, this time with his third original track about what the mind of a producer can achieve when lines become blurred between classifications and composition. Well, one possibility is you will burn a hole in the dance floor or maybe even the soles of the shoes of the dancers? The resounding jazz influences are not lost on us, yet the lasting thought that comes to mind is we must give it a roaring ovation for daring to be uncommon and meaning to expand your horizons into ever more soulful avenues during your next trip to... Moving City not only a place but a state of mind.

All tracks mastered by Gregor Zemljic.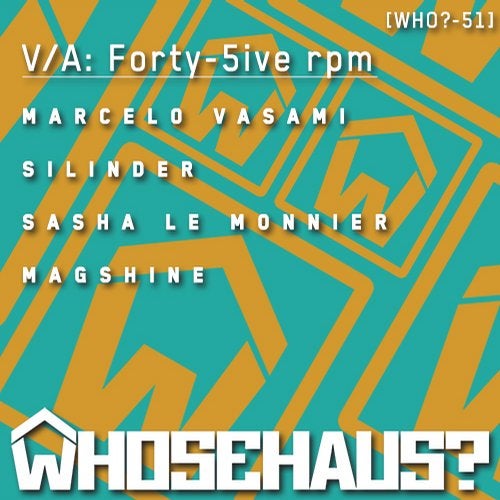 Release
Forty-5ive rpm
Release Date

2015-03-24

Label

Whose Haus

Catalog

WHO51