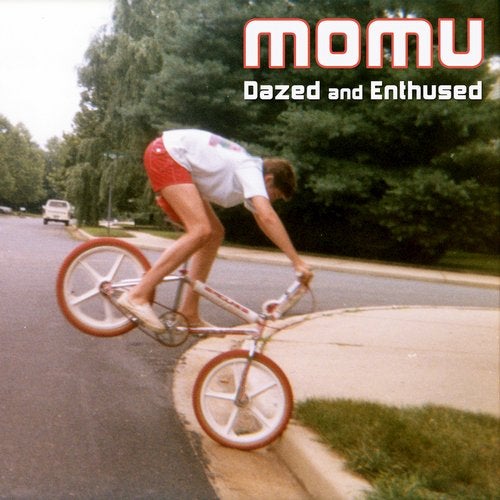 An homage to the versatility of the Breakbeat.something Momu has focused in on since "This is Momu" in 2001. They are still at it and as addicted to the breakbeat art form as ever. This two track release rifles through an electric range of breaks from across (at least) 5 decades including Momu's own layered-in percussion.

Cover shot is Mark from Momu rocking an endo in 1983. Classic!

Title track Dazed and Enthused starts out with a funky break that winds into a full on acid breaker. If Josh Wink, Underworld, Fatboy Slim, Cubik 22, and Momu holed up in a cabin for a weekend this is the baby that would be born of it. When the drop hits at 2:26 get the f*** ready to blow apart the dance floor or your summer snowboard run in Portillo Chile.then over the top when the acid lines converge at 2:32 - get ready for some goosebumps harking back to the old school rave AND breakdance days prior.

Next up the Dee-Lite-ful Breakers Delight. Taking influence from many of the great breakbeat producers like ILS "Next Level" and the 90's DC/Baltimore scene - Momu weave in a tantalizing layer of breakbeats, samples, rolling bassline and jungly percussion.

From Tokyo to Burning Man these are sure to light up the summer and support Nu-Breakdancers all over the planet. Just a taste or what Momu has been up to in preparation for their work on the new Album "2020" to be released in 2019.

Momu is J.D. Moyer (the MO) and Mark Musselman (the MU). Championed from the start by the world's top DJ's such as Nick Warren and Sasha, Momu immediately made a name for themselves with ground-breaking breakbeat singles that helped create the "progressive breaks" genre.

In 2006 Momu released their debut self-titled album to stunning critical acclaim. M8 Magazine said "you'll struggle to find anything as perfectly formed as this collection from breakbeat visionaries Momu." Spill Magazine opined "An absolutely cracking album from start to finish, there's not even a whiff of disappointment in this longplayer." 2008 brought the release of Momu's follow-up album "Momentum." Unfettered by anything except the breakbeat form itself, "Momentum" broke the "progressive breaks" mold, but Momu's signature sonic weirdness, insanely high production values, and larger than life hooks are still front and center.

Momu's 2012 album "Rising" (Looq Records) opened at #3 on Beatport's Chill-Out releases chart. "Rising" fused a new signature style for Momu combining 60's jazz, 70's funk, 80's hip-hop and dub, 90's synth pop, 00's glitch, and new sounds stolen from the future.

Momu's latest album "The Mission" is an aural criticism of the radical changes taking place in San Francisco. With breakbeats, analog synths, and digital sculpting, Momu creates sounds both beautiful and dissonant, raising a playful middle finger to Silicon Valley while also celebrating the city's history and idiosyncrasies.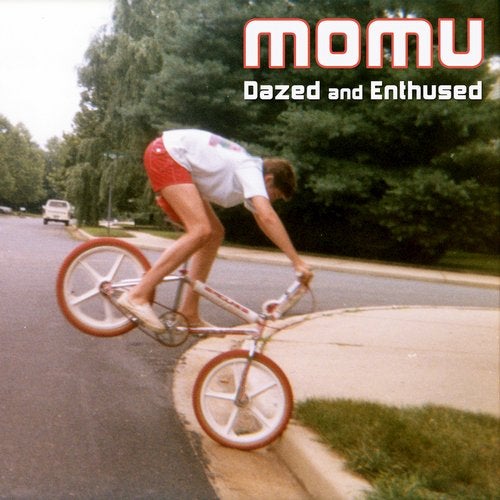 Release
Dazed and Enthused