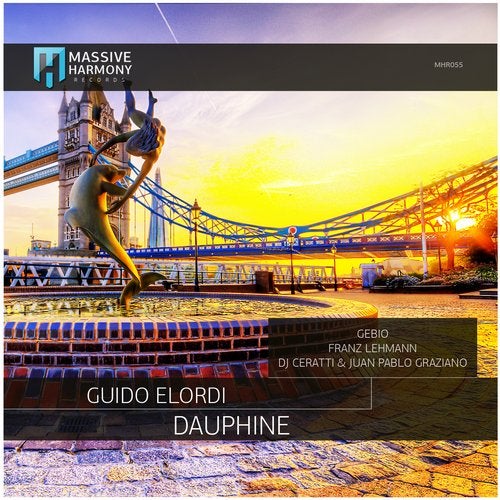 25 year old Buenos Aires bound producer Guido Elordi makes his debut on Massive Harmony Records, and it is with great pleasure we see that happen. Being early in his musical career, though with releases on OLD SQL Recordings, LuPS and Deepsessions already, he now steps through Julian Rodriguez entrance with a superb deep progressive production called "Dauphine". It's packed with cool percussion, lovely electric elements and a huge atmosphere built through tweaked pads and groovy bass sounds. Guido will take you on a magic ride through epic sound design, that's all we need to say.

On remix duty, you are to get 2 different versions from the always interesting producer also based in the capitol of Argentina, Buenos Aires, the one and only Gebio.

His "Intro Mix" of "Dauphine" is a well thought and majestic chill out take on this original. With well selected elements, he builds up a rare thought on this track, including rich textures, warm bass sounds and plethora of well selected pads.

Gebio also takes another twist on this track, as he brings a more club friendly remix on as well. With superb tweaks, cool usage of vocal additions and an overall mystic feel, he once again delivers some well crafted progressive music not to be overlooked.

We stay in the Buenos Aires region, the home of deep progressive almost, as we have another producer on the label with his studio based there, none other than the talented musician Franz Lehmann. He is to take you on a lovely ride, as he brings on a quality remix, almost as long as 12 minutes. He builds through big loving pads, groovy kick drums and an overall tasty line up of sounds working its way in and out of this fine production, it's so good.

Last out is a collaboration between another two Argentine producers, DJ Ceratti and Juan Pablo Graziano, a duo that we have seen work together before on the progressive scene. Here they bring on a slightly different rework on the original ideas from Guido Elordi. With a more driving feel built, the are to create a minor earthquake on club floors around the globe, as they bring on a tasty collection of sounds here,it's driving, hypnotic and laid back, all at the same time.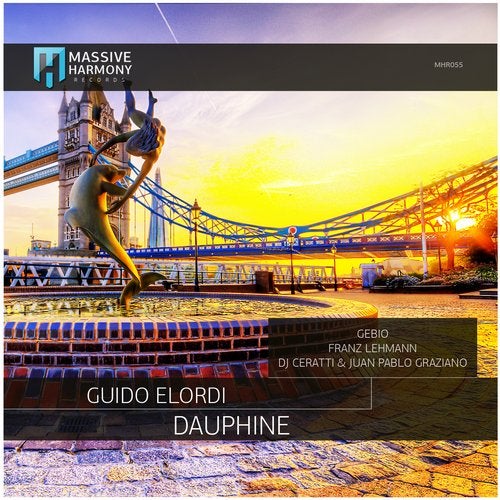 Release
Dauphine