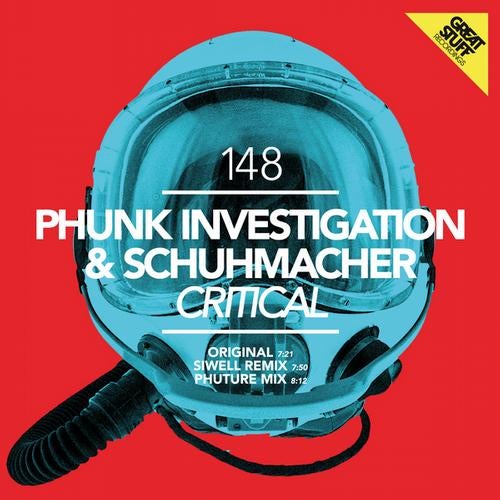 Phunk Investigation & Schuhmacher
Critical
Great Stuff Recordings

Yearning for a little filtered funk in your life? Phunk Investigation & Schuhmacher have the answer with their new rumpshaker Critical, a smooth slice of dancefloor dynamite that fuses the textures of yesteryear's filter disco sound with a serious dose of contemporary tech house energy.

It's a subtle beast that eases you in with its tortured disco loop, not preparing your ears and body for the rampant vigour of what's to come. A plump, curt synth arpeggio bubbles away as the turgid counterweight to the loop's sassiness, with all manner of build-up apparatus thrown in to help the track explode all over your face, plus a vocal warning of the perils of jazz cigarettes. Oh, and a cheeky little cowbell never goes amiss, does it? A beast of a track.

Italian producer Siwell tames and tempers this dancefloor titan somewhat on his remix, harnessing its fiery nature for a deeper yet still rolling and lively remix. Cymbals pan around your head, bongos trickle over the bumping bass groove and inflect a gentle tribal lilt to the proceedings, and the loop pops its head in here and there to keep things bubbling. The Phuture Mix strips things down to an incessant, looping minimum, making for a more succinct yet still hard-hitting take on the original.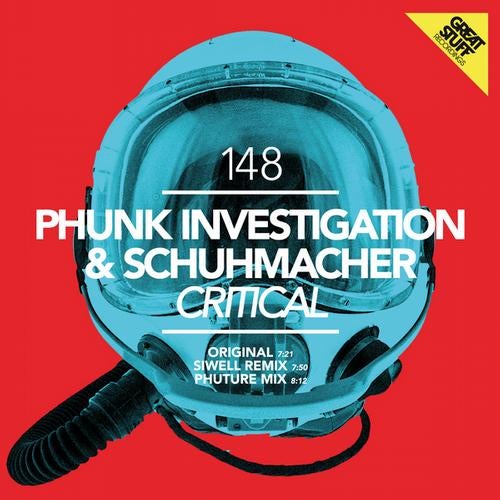 Release
Critical