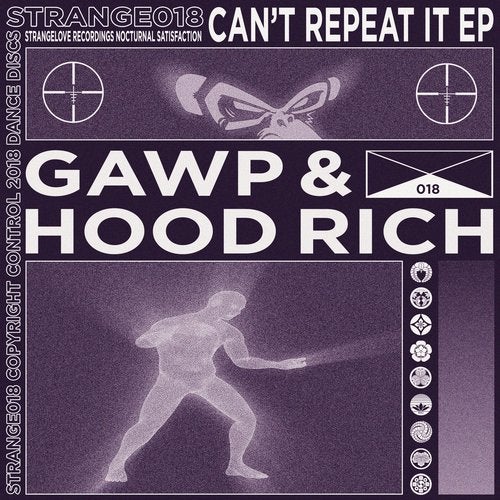 Making their collaborative debut on Strangelove, GAWP & Hood Rich team up for a bass ridden 3-track EP seeing each track make it's mark with powerful low-end rumble and whacked out vocals, in true Strangelove fashion.

Title track 'Can't Be' offers an innovative blend of 2 entirely separate, but distinctive sounds from both GAWP & Hood Rich. With intelligent atmospherics, twisted bass, haunting vocals and deep grooves, this cleverly manipulated club cut is guaranteed to hypnotise any audience.

Hood Rich's solo offering 'Dancing On' brings a medley of textures and pounding beats with its vibrant mix of vocals and rave inspired leads. Catch this beast of a club record chopping and changing its vibe in classic Hood Rich style.

Third on the EP see's GAWP's unaccompanied 'Monkey Brain' bringing a slightly more obscure offering to the table, quite literally painting a scene of monkeys going berserk on this spectacularly weird DJ tool.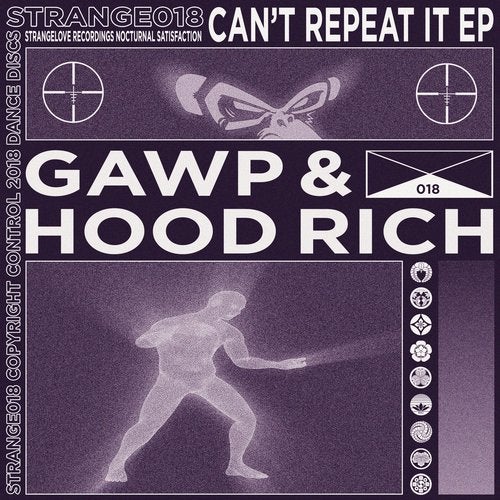 Release
Can't Repeat It EP