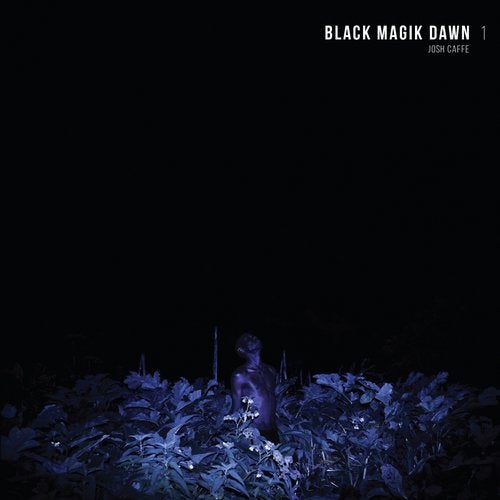 DJ/vocalist and songwriter Josh Caffe self-releases the first of his two part eagerly awaited EP series Black Magik Dawn through Night Sheen Records. Collaborating with multiple acclaimed producers. Two video singles accompany this release, directed and edited by Alexander Shaw and Holly Hunter.

Astrologically we are living in the Age of Aquarius, and through the eyes of Josh Caffe this age comes to an end on his EP series with his interpretation of 'the birth of a new spirit or form'. A dark, abstract yet positive form that embodies veracity, fears, sexual desires, ability to love and rebellion.

Each track processes these various emotions through the thought out beats and Caffe's abstract approach to song writing. Josh's close connections with each producer manifests itself naturally through each track and gives both EP's a consistent flow.

Black Magik Dawn takes the listener on a dark journey that pays homage to 80's underground Chicago and Detroit house and techno, with influences from Fingers Inc, Romanthony, Model 500 and Mike Dunn to name a few.

Black Magik Dawn pt.2 will follow with a clubbier sound that continues to embody this new form, focusing on rebellion and veracity and featuring production from Posthuman, Hannah Holland, The Subs, Capracara and Marc Hayward.

BMD Pt.1 Producers include:
Death of Aquarius - Marc Hayward (Scarletinas/Nostalgia Of Mothership)
Mind Obsession - Andrew Soul
(in)tension - Garry Todd (BPitch)
Call of M - Snuff Crew (Snuff Trax)
Lost Phoenix - The Carry Nation
Erebus - Alinka (Twirl)
Show You How - FNV (NYC) / Mixed by Joey Valdes, JT Almon, and Michael Magnan

EP Mastered by
Justin Drake / The Bakehouse

EP Artwork
Photography: Cathal O'Brien
Art Direction: Ivan Garcia


About Josh Caffe
Josh Caffe is an assured part of the underground house and techno scene. He is someone who has nurtured a close following of fans thanks to his varied, lauded DJ sets and live PA's.

They find him mixing up house/acid house and techno with great technical and crowd reading skills. He has laid down such sets at both cosy basement parties and larger festival gatherings such as Glastonbury (BLOCK9), Melt Festival, Lovebox, Farr Festival and clubs like Dance Tunnel, Renate, ://about blank, TV Lounge (Detroit), Primary (Chicago) and Crosstown Rebels/Get Lost (Miami).

He is founder of the record label and club night Night Sheen, held in various locations around London. Josh has also played around the world, at MTV events as well as vocal performances at Panorama bar and Boiler Room, and more besides, always brings a real underground edge whenever he goes. His regular guest slots on NTS Radio have further expanded his audience internationally.

As a vocalist he is just as standout, and early works such as Play With The Maid, in collaboration with Batty Bass boss Hannah Holland, were played far and wide. A follow up EP, Caffe Culture, was a series made with David Newtron (The Subs), and praised by the likes of DJ Mag and THUMP to name a few. A collaboration with PJU & legendary Robert Owens followed and Give It To Me (Muzikbox) was born, receiving praise and support from press and radio (BBC Radio 1). Releases with legendary Nervous Records and cult London label NOFITSTATE soon followed.

Josh continues to work with stars like Snuff Crew, Posthuman, Hannah Holland, Alinka, Garry Todd and Rushmore to name a few. His own vocals and lyric continue to shine, as does the man himself both in the club and the studio. 2017 welcomed releases on Crosstown Rebels, Snuff Trax, Dixon Avenue Basement Jams, BPitch Control.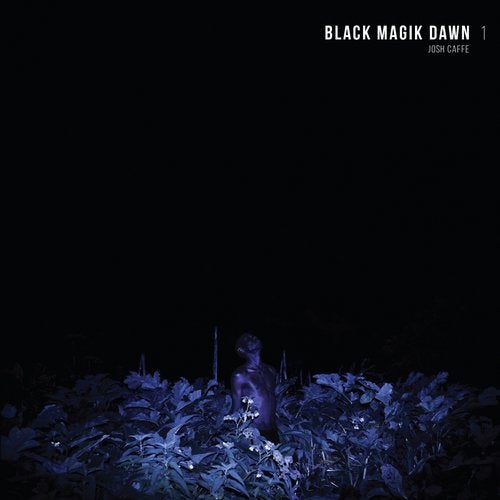 Release
Black Magik Dawn, Pt. 1