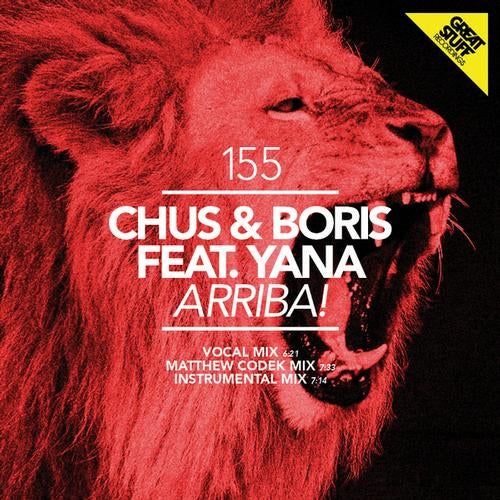 DJ Chus & Boris feat. Yana
Arriba!
Great Stuff Recordings

Summer is here and that can only mean one thing: it's time for Great Stuff Recordings to drop some bombs. Ibiza is underway and it's hungry for anthems. The beast needs feeding, and this early season treat is set to fill a sizeable hole over the next few months.

Chus & Boris have pooled their efforts for the incessantly building Arriba!, a fist-pumping journey through cut-up disco diva vocals, huge pulses of womping, subby bass and finger-clicking rhythms. It's packed full of energy, and swells up to boiling point before the delicious release of those full vocals cut through to make for a powerful climax. The Club Mix toughens things up a little, eschewing the full vocal drop for a frenzied, tech-fuelled zenith, while extended and instrumental mixes are provided for those who like things a bit longer, or a bit dubbier.

Speaking of dubby, that's exactly what Matthew Codek's remix is all about. The emerging producer twists the vocals through pitch drops and bugged-out effects, simmering the groove down to a less manic pace and injecting some old skool house funk into the proceedings. A mix for fans of the Dutch tech house sound and thereabouts.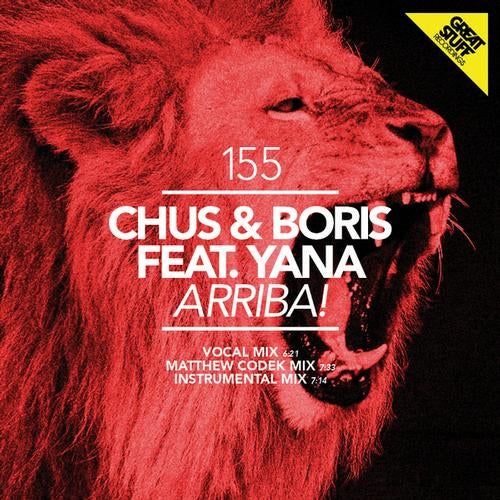 Release
Arriba!