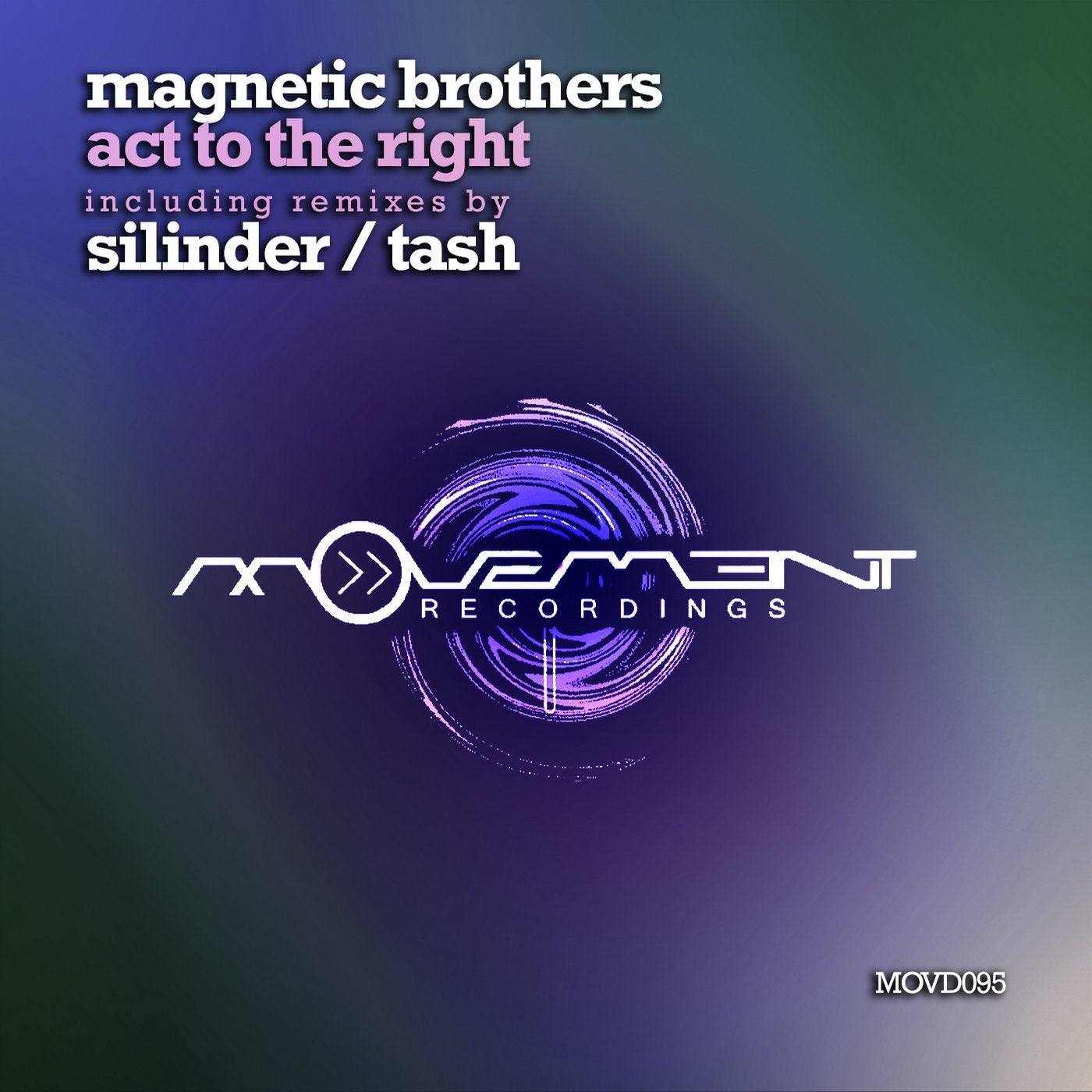 The latest offering on Tash's Movement Recordings welcomes the Magnetic Brothers back to the label. The Russian duo and literal brothers made their debut on the Greek imprint with a contribution to the labels 'Deep Dive' compilation from September of 2011. A two track EP and single followed in the coming years and thus made the Magnetic Brothers an integral part of Movement's success. Now for the label's 95th overall release we see the Magnetic Brothers returning for a brand new single entitled ' Act to the Right' which is accompanied by remixes from: Silinder and Tash.

The versatility of the Magnetic Brothers has never been in question. A quick peruse of their discography shows a wide array of studio skills and their newest production showcases this quite nicely. As 'Act to the Right' gets underway a deep hypnotic groove lays down a nice foundation. Acidic stabs and lovely melodic accents complement the framework as the track gains momentum. The mesmerizing groove carries the track to the main break where the full melodic theme is unleashed. A gorgeous sequence of carefully clustered tones ignite the atmosphere and summon the beats in for a magic moment. A great return from the Magnetic Brothers and one of their all time best.

The first remix is supplied by Gav Mulhall aka Silinder who is making his debut appearance on Movement Recordings. It's been a great year for the Irish producer thus far with his recent work on Sudbeat, Sleepless Nights and PHW Elements really standing out. For his 'Act to the Right' interpretation Silinder has delivered a wickedly deep version that's sure to be excellent on the dance floor. A radically revamped bottom end has given the piece new life with perfectly contoured bass stabs and a momentous roll carving out a top notch groove. The second half proves to be the highlight with a subtle melodic approach that delivers just the right amount of emotional content. Superb remix from Silinder.

The second and final remix is provided by Movement Recordings label boss Tash. Considered by many as one of the most influential people in the Greek electronic music scene Tash's productions always deliver that special club magic. Also one of Europe's foremost event planners Tash has been quiet on the production front this year so his long time followers will be delighted to see something brand new from his studio. For his 'Act to the Right' interpretation Tash has taken a square aim at the dance floor. His powerful grooves and bubbly melodic tendencies are unmistakeable and they've proved very effective here. The main lead from the original is showcased perfectly and the extra bit of bounce added to the bottom end ups the energy mightily. The blissful main drop and heartfelt second half conclusion are the ultimate highlight though and close the release out on a strong note. Excellent stuff from Tash and a top notch release from Movement Recordings.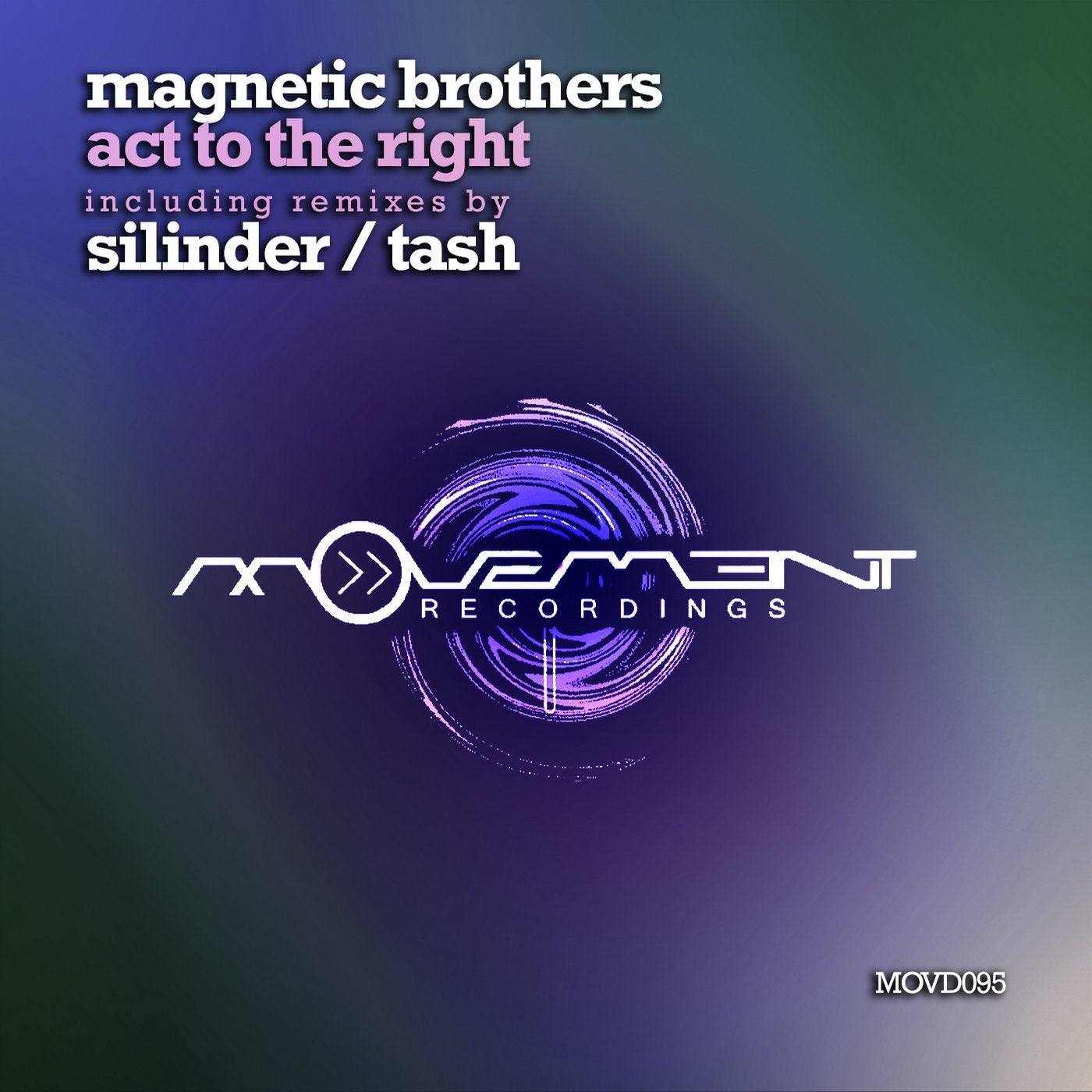 Release
Act to the Right