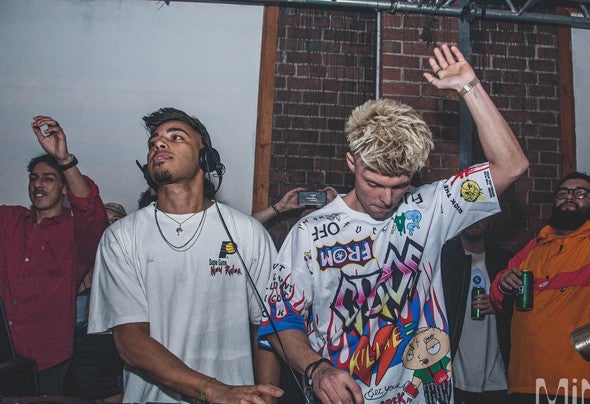 Straight from the heart of Leeds, production house and tech duo James Horne & Izaac Clarke collectively known as VOLEX are continuing to expand after a very successful few years since they started.


The pair has an extremely accomplished career known for their high energised and engaging sets they have showcased their unique sound last year in Ibiza performing various shows out there and also UK based playing at Reading Festival & MiNT Festival in front of thousands. 
 No show has been too far for these lads as they are constantly on the road and have performed in just about every part of the UK for instance Leeds, London, Manchester, Birmingham, Sheffield, Leicester, Northampton.. the list goes on!


As VOLEX continued to grow their own platform over the years they have supported major brands throughout events such as Hot Creations, Knee Deep in Sound, Cocoon in the Park, The Terrace Party's, System, MiNT and more. 
 To date VOLEX have featured on lineups with some of the worlds most successful and renowned DJ's & producers including; Hot Since 82, Patrick Topping, Solardo, Latmun, Archie Hamilton, Andrea Oliva, George Smeddles & more.


Having released on YouDoYou Records and Blanc, VOLEX are continuing to ever grow their reputation and fan base around the UK, with more releases and shows on the way these boys are not ones to miss when it comes to knowing how to put on a party.