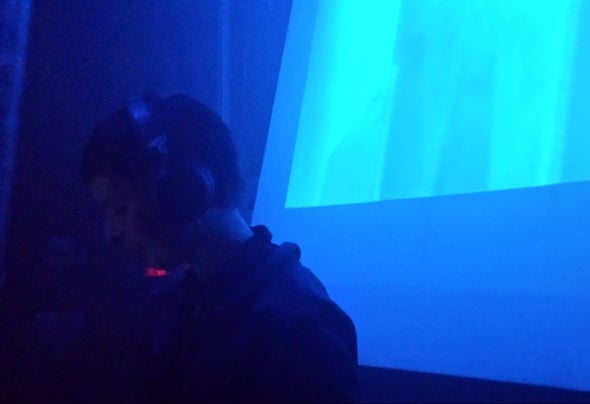 MILA CHIRAL is a Berlin-based dancer-choreographer, electronic musician and DJ, who works in composing sounds and poetry as well as bodies and movements in time and space.
Following the rise of electronic music in the early 90s, she started collaborating with (electronic) musicians for her choreographies and made her first steps into electronic music production. In April 2017, she released her first album, WHERE TIME MEETS SPACE, on label Elestial Sound.
Her music and other other works of art are colorful, multi-layered and four-dimensional. In fact, her artist name refers to chirality — the quality of an object that it cannot be superimposed on its own reflection. 
In her TECHNO tracks you hear sounds (occasional poetry or vocals) create clear rhythmical patterns, repetitive, complex, accentuated combined with long morphing ACID synth lines on multiple layers seemingly always longing for moving bodies in the spaces and ambience she creates. In that sense, her musical compositions might be seen as chiral to her choreographic approach.
Her DJ-Sets lead bodies to move with driving, fast techno-beats, uplifting rhythms and colorful to dark sound spaces with acidic influences and glittering accents.