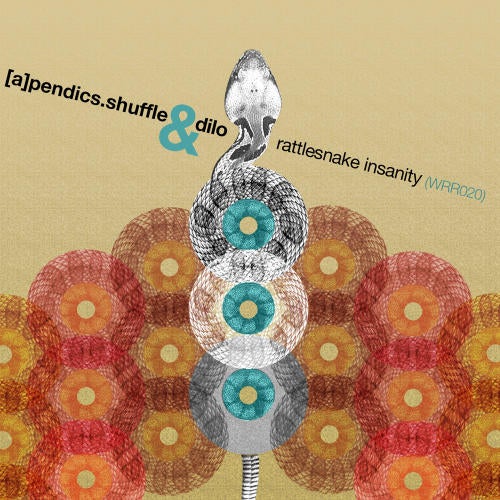 If you haven't heard of Dilo and [a]pendics.shuffle, you might need some backstory. The two are Pea People from the Pod planet who were dropped here on earth around 30 years ago in Argentina and the United States of America. Despite crash landing far, far apart, they eventually found each other and chose to do the ritualized mating dance of their home planet together (making music, its totally non-sexual since the pea people reproduce through parthenogenesis).
Their new EP, Rattlesnake Insanity, gets that sweaty, writhing ritual feeling all up in your ear-holes.
Is it My Insanity's percussion pops, tickles and fizzles all over the place while the washed, metallic hits of space and rockets vrooming are far in the backround. Only the vocal reminds you that they are beckoning for you. "Did you lead me here?" indeed. That Lil' Rattlesnake on the other hand is overtly a come on. Steeped in whatever goo those pea-people ooze, its writhing, snakey bass and "want to slide up inside you" vocal do exactly what they were meant to. Oh shit, are your undergarments missing?
On remix duties, Earthlings Ed Davenport and Marco Resmann both turn in more earth bound mixes. Ed's ups the big synths to swirl around a cavernous room and add seesaw hats to keep the energy banging. The thunderous Kick doesn't hurt either. Marco's distinct Berlin tech-house version keeps the funk and adds a lilt and swing that focuses the question "Is it my Insanity" by confusing you and keeping you moving at the same time. Afterhour Magic.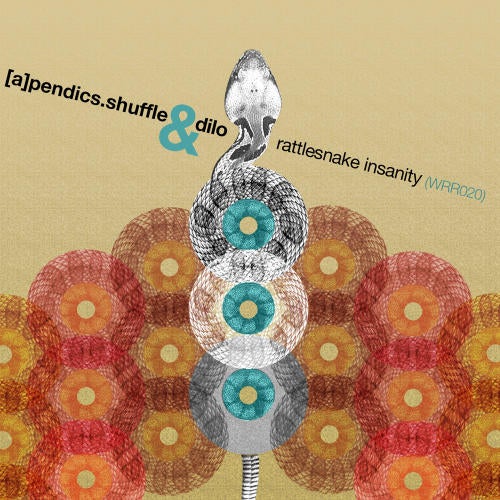 Release
Rattlesnake Insanity