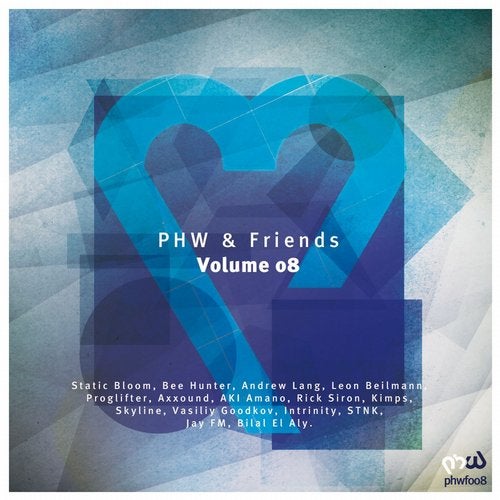 Release Date

2015-11-30

Catalog

PHWF008
We in the PHW family are truly thrilled and excited to bring on our 8th collection in our series called PHW and Friends. This is our compilation series where we bring on a plethora of producers that we work along with. This time you will get a collection of 15 productions, including both brand new originals as well as a few brand new remixes on some our most beloved productions in the past that we spark new life in.

This is a release including different genres that goes from trance to deep house, with the major part though being progressive as it should be.

You will get a huge line up, including brand new artists joining the PHW family and some of our more core artists that been with us for a long time.

New names to meet up with through this collection is Bilal El Aly, Axxound, Static Bloom, Vishal Handakar, Rick Siron and STNK.
Included once again on the label is music from the beloved artists Andrew Lang, AKI Amano, Bee Hunter, Meranda, Leon Beilmann, Proglifter, John Manz, Kimps, Skyline, Dextrose, Vasiliy Goodkov, K.R.J. and Jay FM.

We won't say much more than that, it's just to kick back and enjoy this journey that blends in different styles and to hope you get a good ride and enjoy it, we are sure there is something for everyone inside.

Thanks to artists involved, you all made a tremendous effort and we are truly thrilled that you have joined us!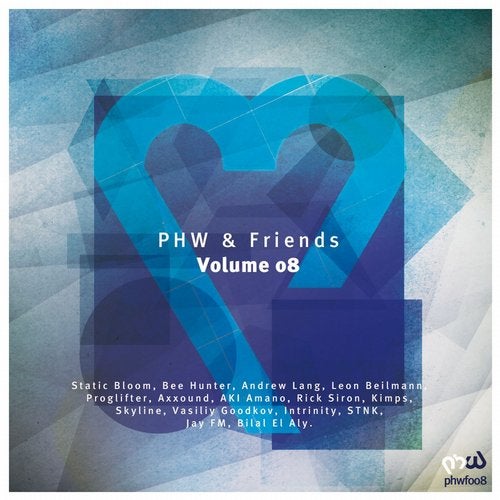 Release
PHW and Friends 008
Various Artists

Release Date

2015-11-30

Catalog

PHWF008