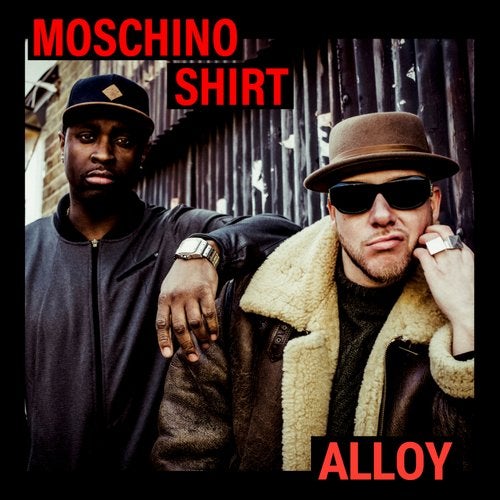 The latest single from Alloy is a large dose of street music that unites the unapologetic attitude of rap and hip-hop with the electric energy of UK hardcore, Bass Music and Garage. With a chorus inspired by the iconic Moschino shirts - 'growing up, Moschino was crazy in the streets' - the track features Alloy's members Shack and Ivory trading verses over a beat that's as loud as a Moschino shirt.

'Moschino Shirt is a direct link to our London roots and the fashion that coloured it.'

Following on from the chart success of his London rap group Bakery Boys with singles 'Get Away' and 'Hustlin Behaviour' heavily rotated on MTV, and with shutdown performances at Wireless Festival plus tour support for Big Sean under his belt, lead member Shack Baker takes a sabbatical from Bakery Boys to focus on a new project with his South London cohort, underground dance artist and emcee, Ivory.
Fresh off the back of another summer of festival shows for Ivory, including a stage opening jaw dropping set at Boomtown and having already racked up a number of UK and International club and festival tours as emcee for dance music royalty such as Drum n Bass legend DJ Fresh, UK Garage pioneer Deekline and jungle/breaks heavy hitter Ed Solo, the duo have spent the last few months creating a sound that traverses both artist's backgrounds while uniting them in their shared lifestyles and postcodes.
Moschino Shirt's hook is a direct link to the pair's London roots and the fashion that coloured it. But rather than being a reminiscing tribute track, the lyrics are right here and now referencing some of the pair's entrepreneurial endeavours. From Ivory's lyrics 'white gold grill, zero chill' and '6 ounces on my fingers' talking about his Hatton Garden grillz and jewellery business. To alcohol references for Shack's drinks distribution company.

Drawing inspiration from legendary groups such as Onyx, Prodigy, The Clash, Red Hot Chilli Peppers, N.E.R.D & Run The Jewels. ALLOY has particularly set off to carry on and reinvigorate the amazing legacy of great British dance acts such as Tricky, Goldie & The Prodigy.

Video shot in Peckham South London featuring good friend and model/artist Nick Sinclair aka Twenny Two, this song is a real dose of raw London style and energy.

'It's an ode to the fact that we do and make whatever we please.'

'Moschino Shirt' is the second single taken from Alloy's upcoming debut album 'Freebass'.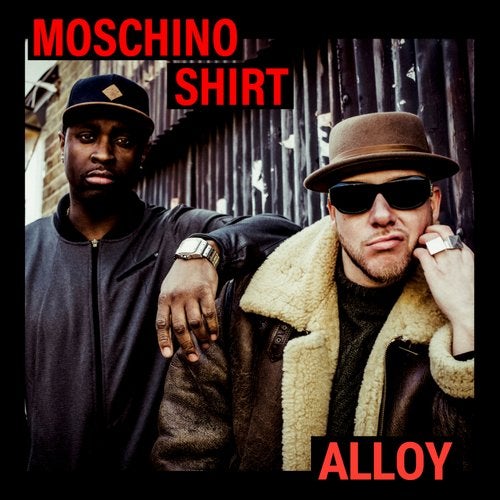 Release
Moschino Shirt