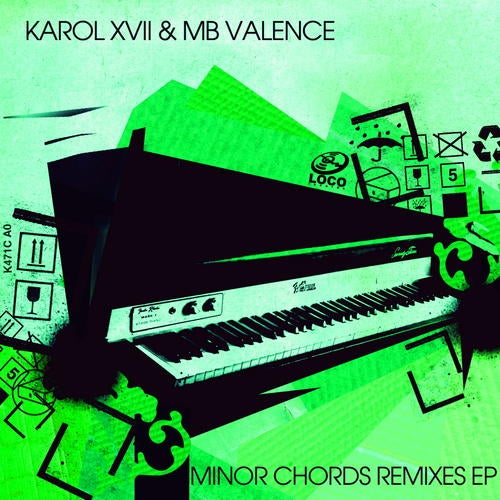 "Minor Chords Remixes EP" closes the final chapter of the series formerly presented by Karol XVII & MB Valence on Loco Records. The release makes a great summary of the atmosphere accompanying the previous editions which can be rendered by means of refreshed versions of three selected tracks prepared by a few top producers: Gorge, Soul Minority and the duo Florian Kruse & Nils Nuernberg.

"Maruda" from the first part of "Minor Chords EP" is the opening track delivered by a splendid artist Gorge aka Pit Waldmann, who expired electronic music in the late 80's. He grew up with the sound of Thorsten Fenslau and Alexander Abraham and began to produce his own music in the middle of the 90's. Taking a trip through all kinds of electronic music, he finally came back to house and techno music influenced by deep Chicago house sound and techhouse. In 2005, he met Nick Curly and started the imprint 8bit Records which grew up to a worldwide respected label with artists like Johnny D, Sis, Afrilounge, Gruber & Nuernberg and many newcomers always trusting in a special sound fitting to the basic sound of the label. His own productions and remixes appear on labels like Destined Records, Suruba, Murmur, Plastic City, Freerange, 8bit, Ministry of Sound and with his radio partner Greg Silver on Yellow Tail Records. Together with Greg Silver he presents the weekly "Plastic City Radio Show" on Sonica Radio Ibiza and We Love House FM.

Soul Minority, who made a remix of "Snatches" from the second part of the series, is an awesome producer and DJ from Barcelona who has released a lot of 12'' under several monikers since the nineties before starting his Soul Minority project in 2008, creating a distinctive deep house sound with tinges of tech and funky house. After several well-received remixes, Soul Minority delivered his first EP on Pack up and Dance, an instant hit on the new deep house scene: "A Soul Thing" was number one in the Beatport charts for 6 consecutive weeks and was acclaimed by Techno and House DJs around the world. His second EP "I Remember House" released in May 2009 followed suit and reached instantly #2 on the Beatport top 100 charts. Since then, Soul Monority has released EP's and Remixes on labels across the world, such as Kolour Recordings (USA), Elevation Recordings (Ireland), Tsuba (UK), Dirt Crew (Ger), Noir Music (Den), Raw Cutz (Spain) Dark Energy (UK), Night Drive Music (Ger), i!Records (USA). In 2010, he also started his own record label, Stratospherik and rocked the dancefloors from Dubai to London. Soul Minority was part of the Beatport's "Artist to watch in 2009 list" and his track "Come Back For More" was nominated as Best Deep House Track in the Beatport Awards 2010.

Finally, we've got "Clap Your Hands" from the third "Minor Chords EP" remixed by the excellent duo Kruse & Nurnberg whose collaboration embraced the deep house scene to the max and in return has been embraced back by the whole deep house community. Since their humble beginnings, as solo producers, but more importantly together as Kruse & Nurnberg, they have gradually climbed closer to the tree-top with their unique brand of mouth-watering underground deep house infused with tech-house. Releases on labels like NRK, Fred Everythings Lazy Days ("Sliced & Chopped EP"), Noir Music and Kolour Recordings, have all contributed to the duo's success and popularity. Their single "Gone Daft" on Slip N Slide, featuring a dirty filter-disco remix from legendary DJ Sneak was played by everyone from Mark Knight to Luke Solomon and Jimpster, and forthcoming remixes of Mr.V and Dennis Ferrer (both on King Street) are sure to raise standards. Tracks and Remixes over the past year include releases on Milton Jackson's Dark Energy label; Simple; Mood Music; Dieb Audio; Slip N Slide and MN2S sub label 1-trax and of course their own Save Room Recordings, all subject to the same rigorous quality control and high musical standards.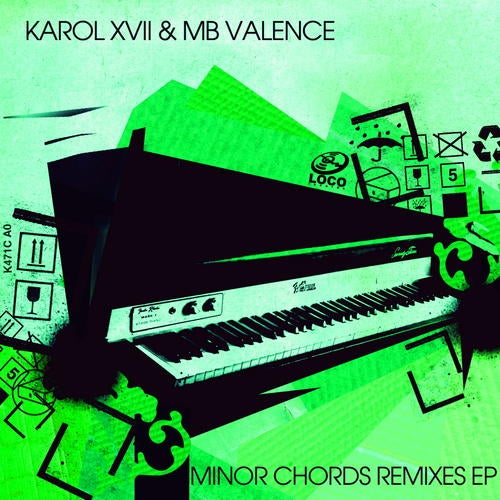 Release
Minor Chords Remixes EP