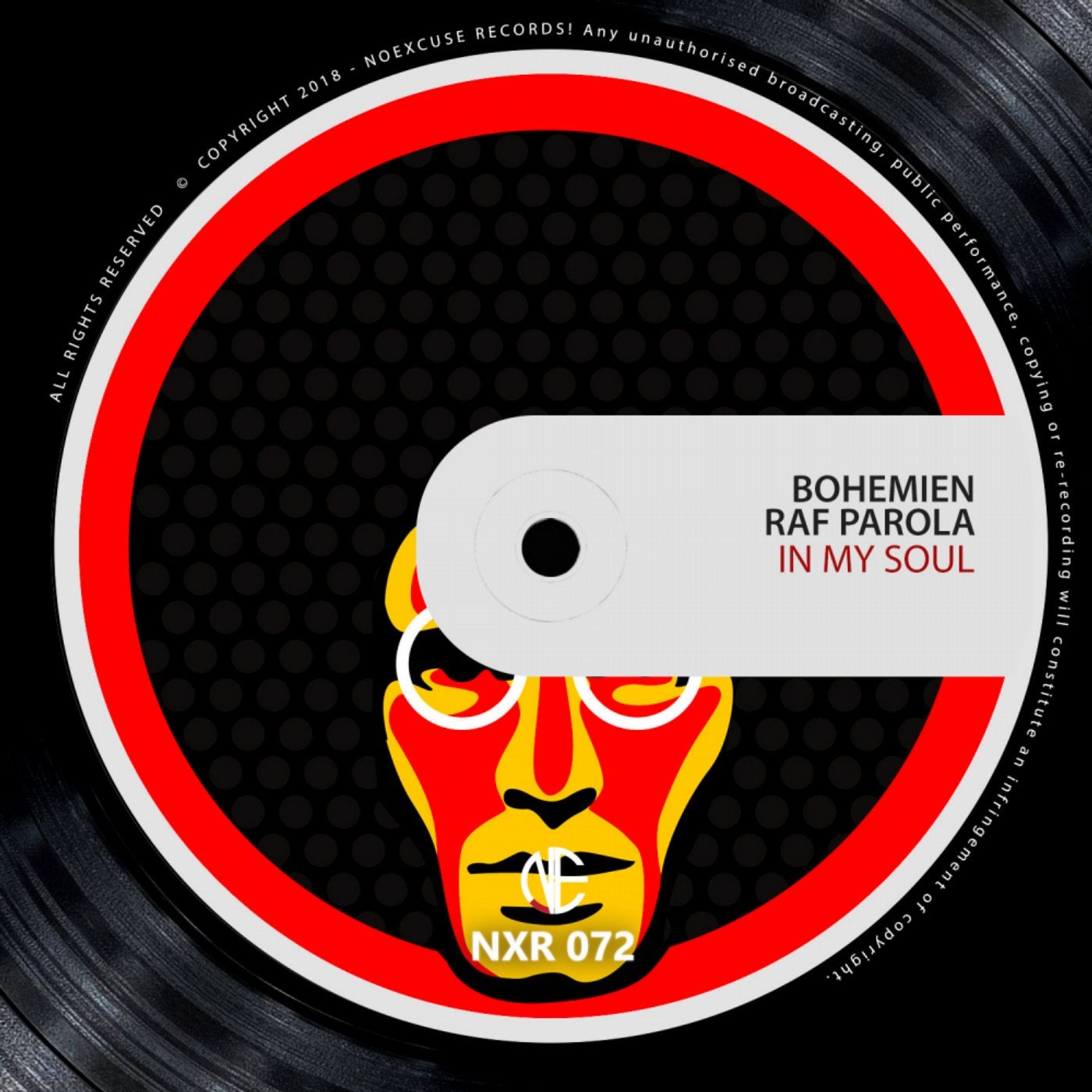 Following on from their recent feature on our Sonar Sampler, Bohemien & Raf Parola return to NoExcuse Records with a run out of their own. The duo is swiftly gaining notoriety across the board with their pumping tech vibe and catchy vocal jams, we are really pleased to have them onboard with their own release and they have really left their mark on us with this one.

Getting things moving, the title track 'In My Soul' is a track that represents what we are quickly coming to know the production pairing for, a groovy jacking track with a clean and fetching melodic bassline. Bohemien & Raf's melodies are great in pretty much any track of theirs that you can find and they have brought that to the table with this track, whether it's big synth lines or little subtly processed elements, this really is a feel-good peak time slammer.

Following off the back of the title track and finishing off the release, 'Move It Back' is another bouncy track but with a dustier coating. It is empowered by big and striking synth hits, add to that more catchy vocal play and heaps of atmospheric sonics making for some rather hefty drops throughout. The percussive bassline drives continuous energy from start to finish, another uptempo, peak time weapon for the collection.

Bohemien & Raf Parola, serving up two hard-hitting courses in 'In My Soul'; brought to you by NoExcuse Records.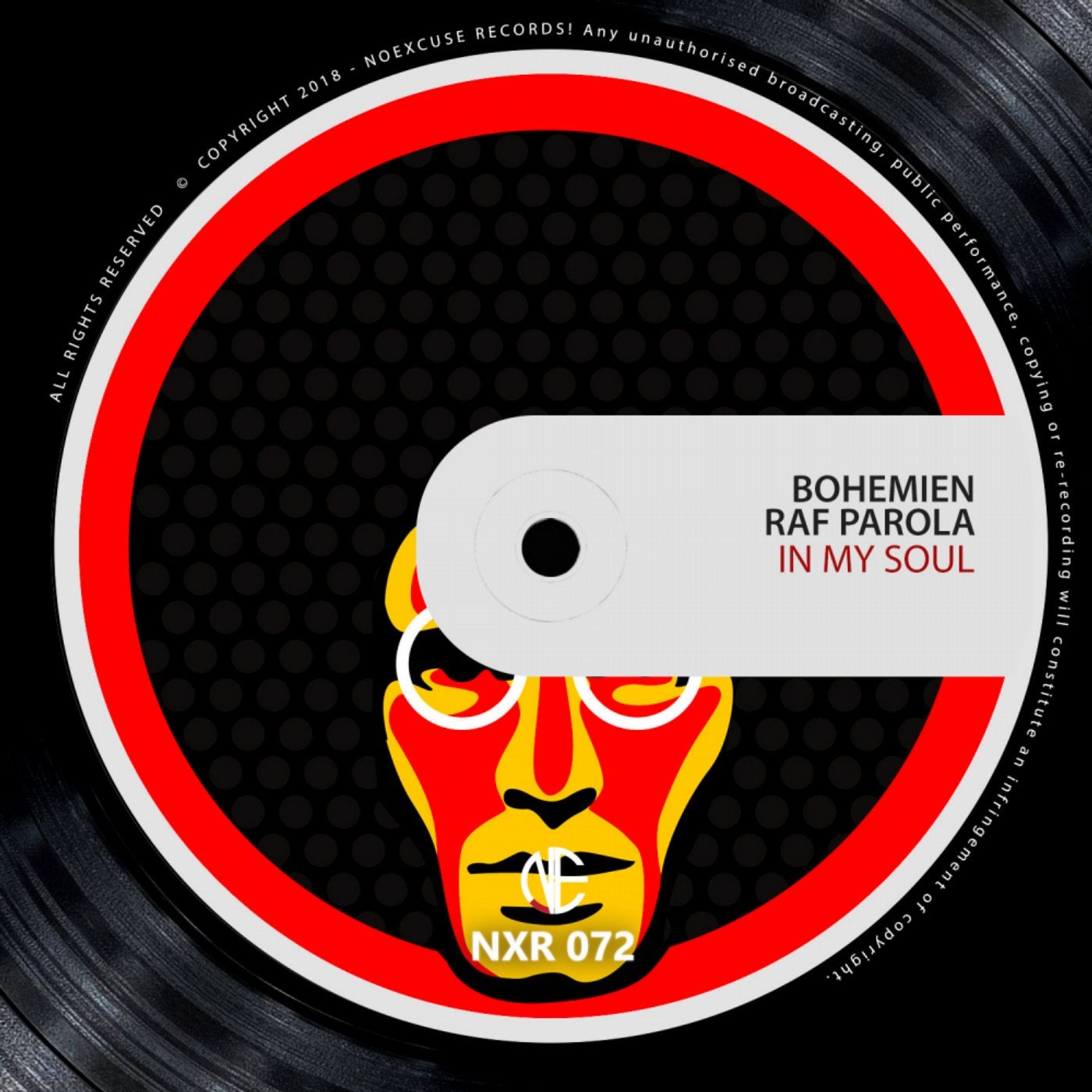 Release
In My Soul