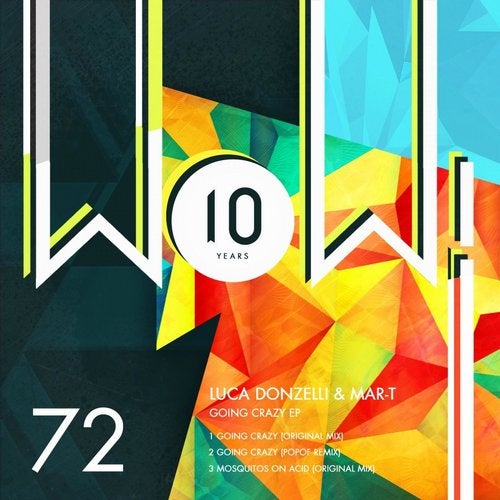 Boss Mar-T, with Luca Donzelli, are presenting the new release of Wow! Recordings.
In this Ep, number 72, we find two original tracks and 1 remix edited by a super artist: Popof!
A release created across the Mediterranean, passing through Italy, France and Spain, perfect for every dancefloor worldwide.
'Going Crazy', the first track of the EP, is considered the 'sequel' of their remix on Hot Creations for Popof, 'Going Back'. An original and powerful remix that has been very successful.
Popof remixes this track and we feel his unmistakable style from the first to the last second. Super song!
The last track is 'Mosquitos on Acid'. Even here the perfect union between vocals and grooves makes this track unique.
Enjoy!!!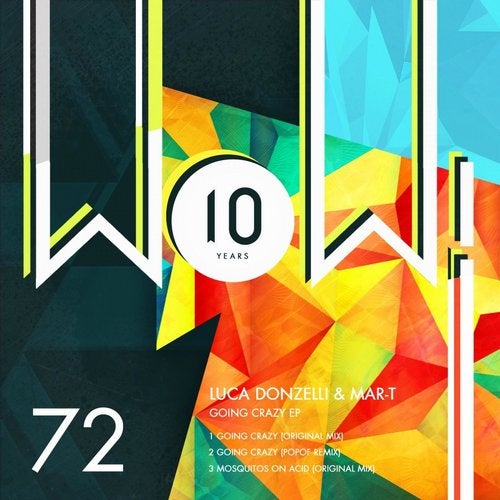 Release
Going Crazy EP