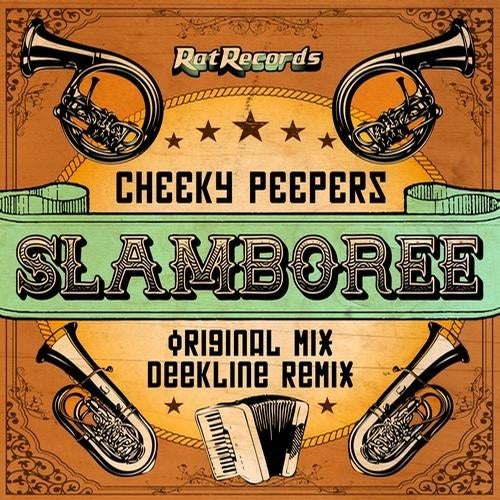 Duplicated from (Rat Records Slamboree "Cheeky Peepers") Introducing Slamboree to the Rat Records family! They're a live band with a smorgasbord of circus performers, daredevils and entertainers. Taking each show as it comes, assembling a different crew from their collective for each show and every gig is very different to the last.

Musically they fuse bass-driven beats with live orchestra, guitars, percussion, loops, visuals, brass, accordian, pyrotechnics and circus. The genres bounce around breakbeat, dubstep, drum & bass, dub, techno and electro fused with balkan, folk, and 'gypsy' flavours... All original and all live. This all translates in the studio to an incredibly fun, quirky first release on Rat Records, entitled "Cheeky Peppers".

Rat's head honcho, Deekline, applies his midas touch and turns it into gold in a way that only he can! Given unique elements to work with, he manages to integrate them into something a little left of centre for him, yet somehow still distinctly Deekline.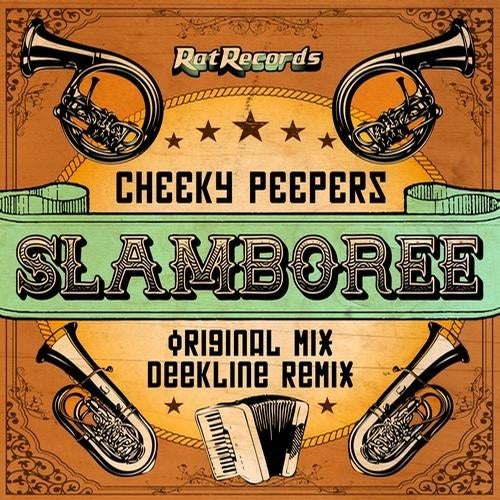 Release
Cheeky Peepers