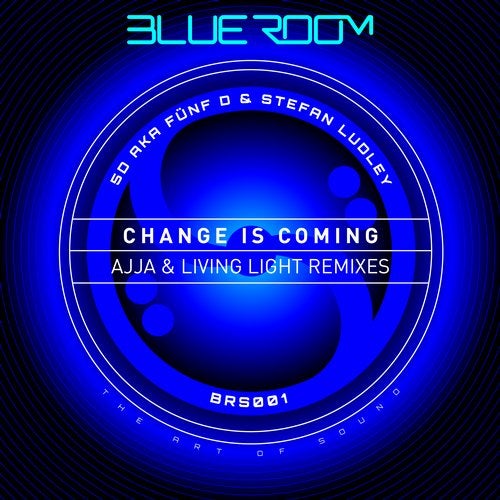 "CHANGE IS COMING" 5D aka Fünf D, is a project of Michael Kohlbecker & Stefan Ludley. We are honored to debut the first-ever remix from Ajja, artist & DJ extraordinaire, while Living Light provides a perfect psydub comedown.

Our musical legacy was formed in the '90s, coupled with a revolution in the technology for the listening experience. The blue spirit returns. Blue Room Sounds is a global union run by music makers & lovers. Music is a healer & we are the dealer.

Is this huge banger a soundtrack while the world burns? Or an anthem for a new wave of change & much-needed healing across the globe? As humanity comes to grips with the consequences of technology, progress & our impacts as a race, Blue Room firmly holds the latter, Blue being the light for healing & our Room being the world we live.

CHANGE IS COMING is in line with our times. Its message resonates as a signal with multiple meanings on many levels. It roars a new chapter in music with an inescapable destiny for a change.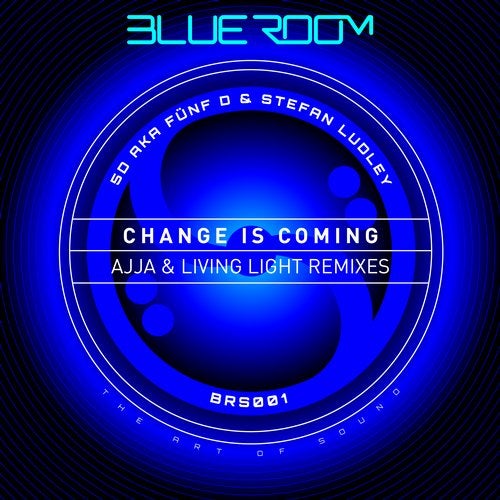 Release
Change Is Coming