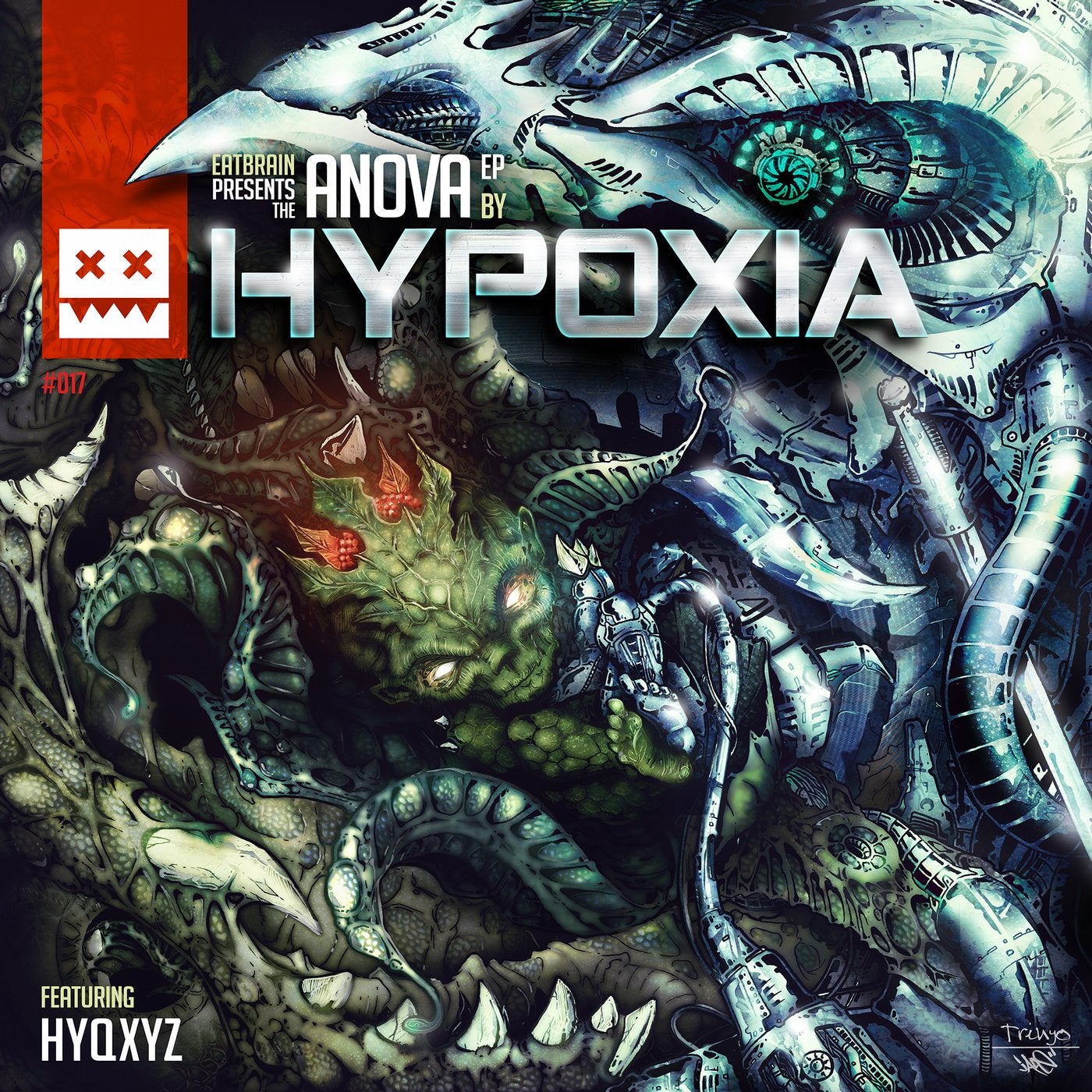 Release Date

2015-07-06

Label

Eatbrain

Catalog

EATBRAIN017
Eatbrain gain another slick addition to the collective,with the latest release landing from relatively fresh Antwerp-based duo - Hypoxia (Titan Records // DnB Arena). Members Athys and Syntopia craft a brand of Tech and NeuroDnB with a bleak aesthetic influenced by the more sinisterareas of Psychology. The 'ANOVA' EP takes its name from the Analysis Of Variance statistical method, with the variance here being a sinister journey into the internal void during the inception of its components.

The opening track,'Suspicious Minds', leads the EP with beguiling morose pads punctuated by chunky half-step percussion; quickly giving way to the track's stripped-down rolling drop. Laced with tightly growling synths, 'Suspicious Minds' never loses its undertone of sinister nostalgia, with a breakdown akin to a descent into frightened eyesand build-up back into drop - the expansive widening of pupils. One to undulate the dance under the stars throughout Summerfestival nights.

'Profanity' is where the EP strikes hardest, with its haunting filtered vocal pads providing astark intro that picks up into a rave-paranoia inducing kinetic build-up that splits open through an otherworldly screech and the exclamation of 'Oh My God, What The Fuck?!' - which is almost certainly set to be echoed in the minds of the dance crew as they get down to this beast of a track.

'Psychosis'hits straight with its crisp percussion andcutting snare - the drum phrase accentedby a hypnotizing Techno-influenced plucked synth.The build-up arrives like a Nitrous Oxide-fuelled descent into a single point of madness, before coming up with fists swinging into its abrasive groove and evolution into a relentless wall of carefully crafted distortion.'Psychosis' provides an overwhelming vortex of filth with an agenda to disturb the mind and take control of the feet.

Holding listeners captive in its 4 minute embrace, 'Stockholm Syndrome' will keep ravers chained to the dance with its onslaught of warm sub-lines, dub-delayed vocal hook and warbling icy rave stabs. This will have listenersgaffa-taped to the ceilingwhilst vigorously probing their eardrums with sound waves, and still leave thembegging for more.

This is the rave music that spills out of parents' nightmares as they picture their kids getting demented in an orgy of speaker stacks and strobes - raw and brutal whilst retaining the characteristic inherent boogie compulsion that Eatbrain is renowned for.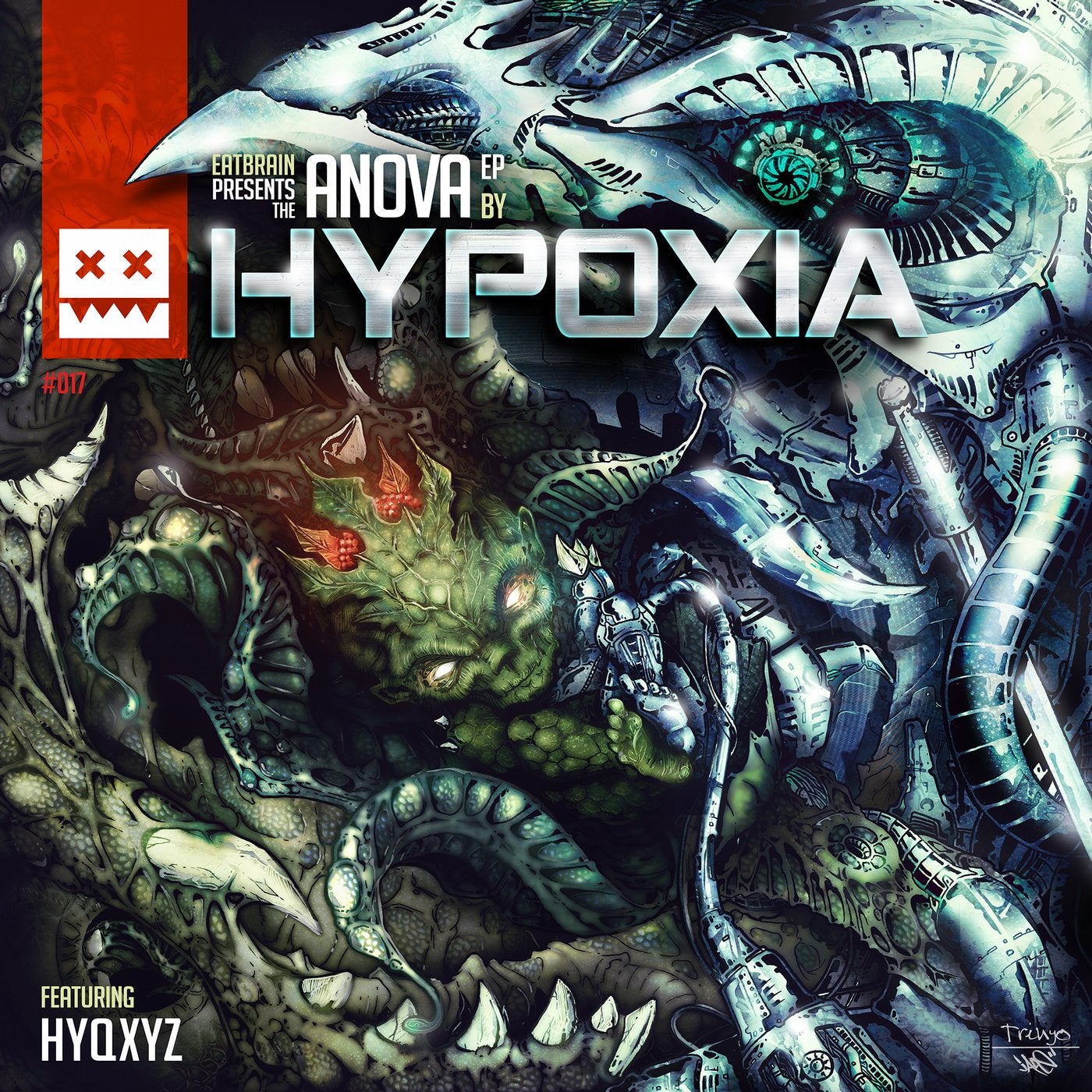 Release
Anova EP
Release Date

2015-07-06

Label

Eatbrain

Catalog

EATBRAIN017