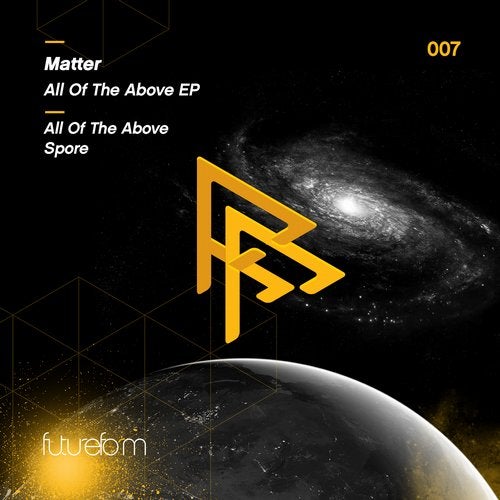 From Melbourne on the south-western tip, Matty Doyle epitomises a breed of Australian producers making an impact on the global underground dance scene. Following in the illustrious footsteps of global talents, Quivver, Kassey Voorn and Andre Sobota, Doyle now stamps his authority on FutureForm as his Matter production pseudonym takes in "All of the Above".

Putting in the groundwork to achieve evolutionary success, Matter's appeal in the clubs of his Melbourne hometown has stemmed from almost a decade of DJ performances and an astute ear for what makes club audience click in rhythmic unison. A self-taught musician with a desire and passion to experiment, Matter is only too aware of the patience and continual refinement needed to achieve production results of the highest calibre, built around solid technical know-how.

A student of the progressive sound of Luke Chable and Kasey Taylor, through the sets of Sasha, Matter's foray in the dance scene has led to an appreciation for such leading lights as Guy J and Henry Saiz while developing his own distinctive style. Driven by "deep synth lines, driving bass and pulsating rhythms", Matter's blend of studio hardware combined with some innovative control devices and a suite of software, has led him along a path that has seen exciting studio and live work take shape.

With his music finding favour among a number of leading labels, early work signed to UK imprint Underphunk at the turn of the decade was quickly supplemented by a relationship with Stellar Fountain which has seen both the "Particle Cannon" and "Altman" tracks receive a quartet of remixes.

Now finding his way to the widely respected imprint, FutureForm picks up the baton in Matter's musical development with a pair of brand new tracks that combine to make the "All of the Above" EP.

Opening track, "Spore" sees a nine-minute journey gently evolve with a series of sweeping, textured landscapes, allied to a crisp percussive beat that is so fundamental to Matter's concept of track energy. A delicious groove and deep bass thus underpins proceedings while stepped melodic sequences project a sense of tension and emotion, wending their way along proceedings to provide an exquisite moment not too distant from the aural meanderings of The Orb and Future Sound of London.

The title track echoes and builds upon the themes of its predecessor. A deep, pulsating bass line rises in throbbing, filtered glory, accompanied by fizzing, off-beat house percussion to stimulate the senses and draw aural parallels to Pink Floyd's "Travelling Section" from their iconic "Dark Side of the Moon" album. Rhythmic stabs provide a further sense of dance floor dynamism and a white-noise fuelled pad provides texture and energy aplenty in a work of poise and skill.

If asked the perennial question, "What makes a great underground dance track?" Matter need only point to his music and reply, simply and elegantly, "All of the Above".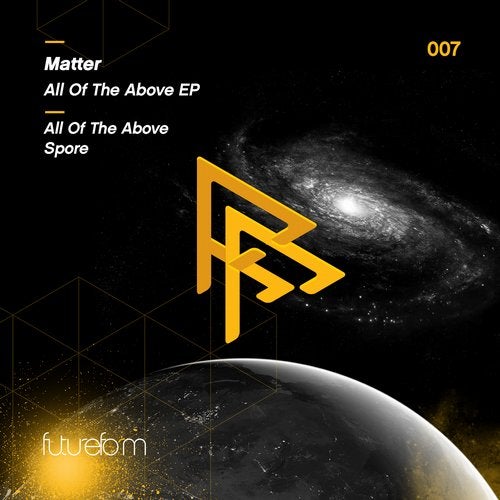 Release
All of the Above