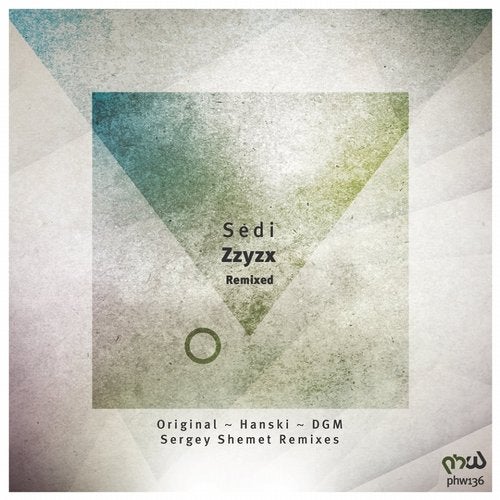 Release Date

2014-07-21

Catalog

PHW136
It's a true honor to bring back one of our past originals on the label, and put up some new fresh remixes on it. It gets even better when we have the chance to do it from one of our closest guys to the label, the super talented Taylor Raburn, more known through his Sedi moniker. Being a stellar figure on the scene for quite some time now, with his tremendous music out through some of the finest labels in the business, he now returns to us once again with his masterpiece "Zyzzx", a production that was originally released back in the end of September 2013. At that time on his 2 track EP, "The Expedition". This time we are to fresh it up once again adn include it with 3 brand new remixes, coming from 3 super talented names in the business.

1st out is a rework coming from the Manchester and UK bound brilliant producer Hanski who returns to us once more, with a fantastic remix on this beauty. He has spiced things up on on Taylor's original ideas, to bring new texture and drive to this already great original idea. We feel really strong for this interpretation, as Hanski though his music has spoken his own language for a long time, be ready for a wonderful melodic breakdown.

For the 2nd remix on the release, we welcome a new addition to our roster, the Russian wizard, Sergey Shemet. Being seen with a wonderful remix for Encanta a while back, gaining heavy support from world leading DJ's, he now moves ahead with this marvellous re-take on Sedi's monster original through PHW. With rolling bass chords, driving melodic hooks and the use of Taylor's vocal chops, he brings on a fantastic remix through pounding and emotional sound structures, we love it.

Last out is a welcome return from the Canadian bound DGM to PHW, and he returns in flare and style, that we can assure you of. Bringing his full artillery of sounds to the test here, he most definitely is to bring out the best in you through his interpretation, that is filled with so many emotional tweaks and turns, it's just a must have as he is building something unique with his trademark sound design.

All in all, we feel truly great about having this monster release in store for all of you, and we do hope all fans of proper progressive music, feel we have gotten the very best and most talented together here!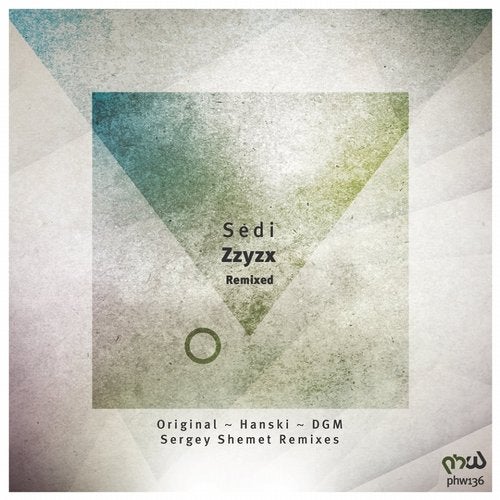 Release
Zzyzx (REMIXED)
Release Date

2014-07-21

Catalog

PHW136