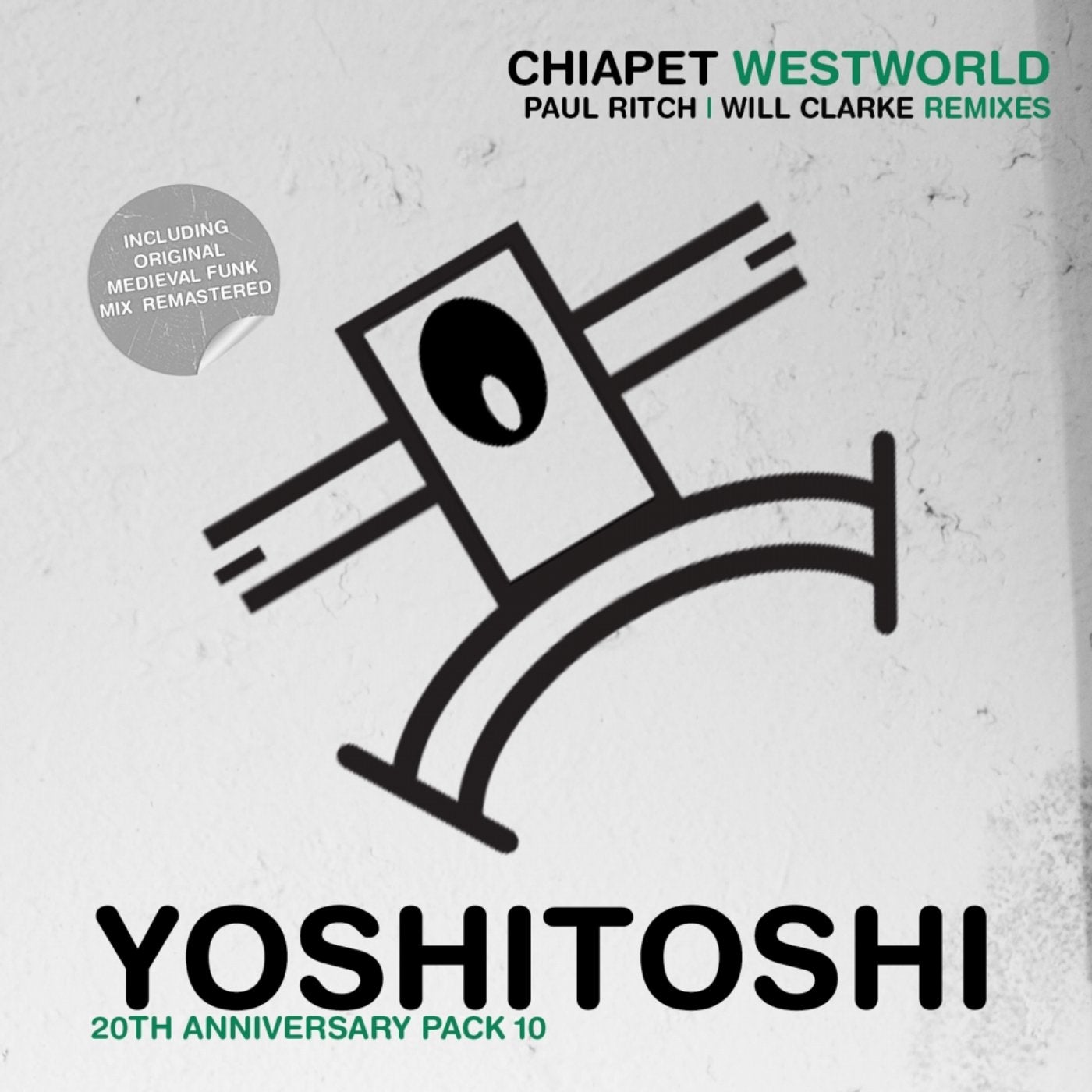 One of Yoshitoshi's most iconic techno signings, Chiapet brought two hugely memorable singles to the label in its early days. The first, Tick Tock, saw its makeover last year with three amazing mixes from Perc, Loco & Jam, and Robosonic. Now we hand over the second, Westworld, a staple that has been played by everyone from Seth Troxler to Deadmau5, to two big players who knew exactly how to handle it: techno guru Paul Ritch and bass house up-and-comer Will Clarke.
Paul's remix keeps the dark spirit of Chiapet alive through six minutes of spacious, cerebral techno that only he can deliver. Each sound develops and modulates gradually, creating a lush arrangement that never feels repetitive, layered delicately over tenacious percussion.
Mr. Clarke, on the other hand, delivers a mix built squarely in sub world. The big, round bass is just what you'd expect from a Dirtybird affiliate, and he uses that classic white noise from the original as the perfect top line. This is a track that will hit hard in any environment with good low end.
Finally, the original 'Medieval Funk' mix from from 1999. The track sounds as good today as it did then, thanks to a fresh master from the minds at RB Mastering.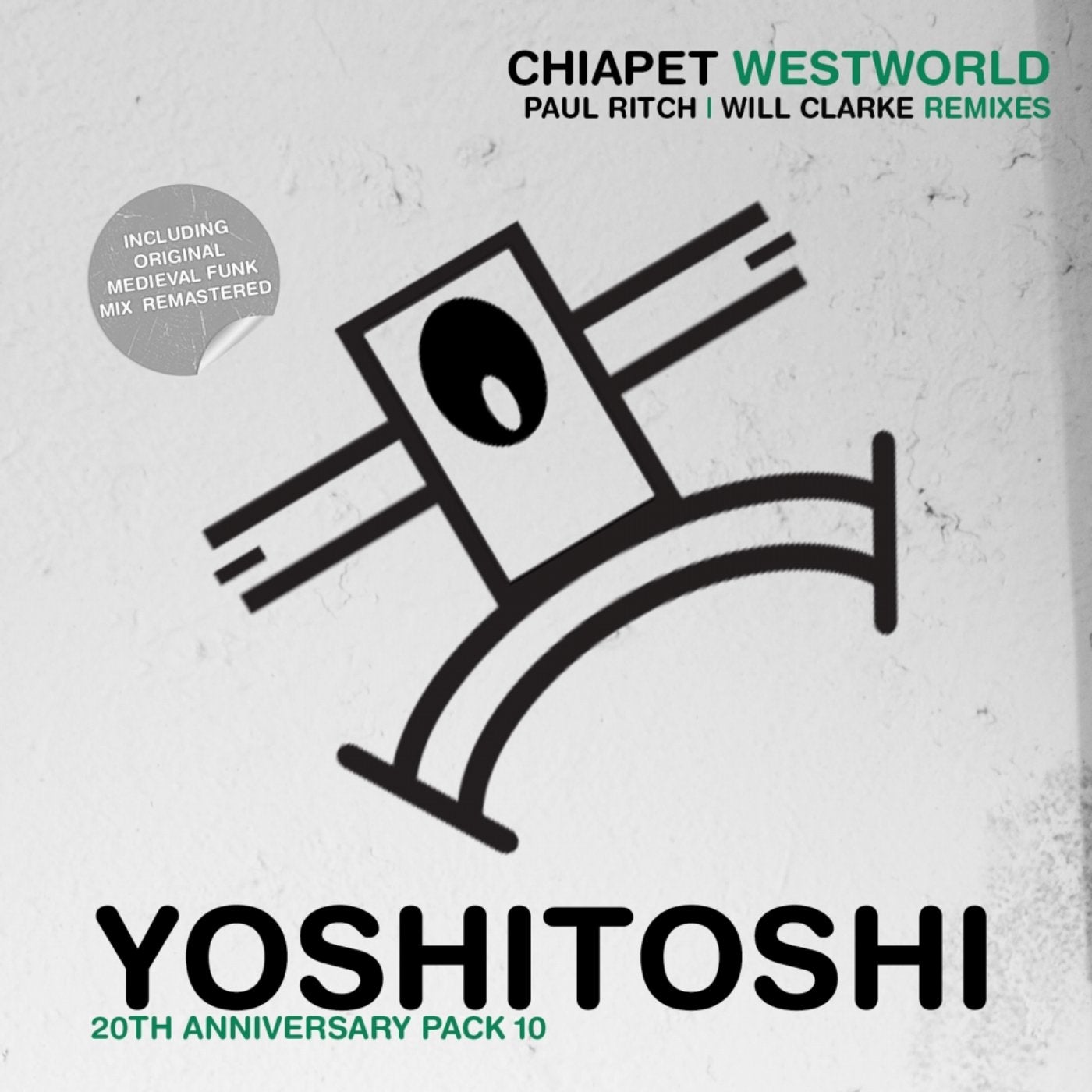 Release
Westworld