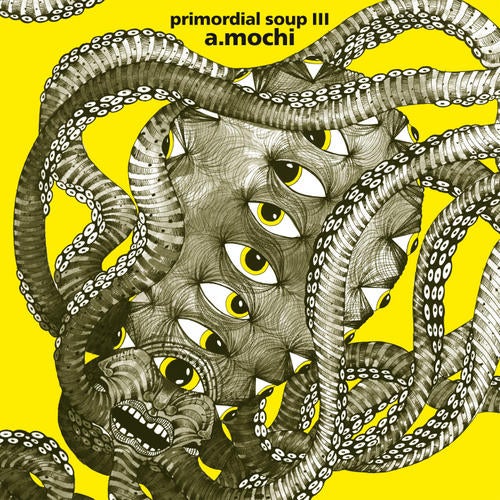 Release Date

2010-11-10

Label

Figure

Catalog

FIGURE31C
Having built up several heavyweight releases on Figure already, Japanese techno magnate A. Mochi stampedes onwards with Primordial Soup his powerful 9 track longplayer, initially split over three successive 12 records and then released as a whole album digitally. This collection of simply overwhelming club weapons extends and expands upon some of the themes the producer already explored in his 3 previous EPs for Figure.

Focusing on heavy bass sub-sonics, swirling static energy and tough signature drums, opening track Restore is the perfect introduction into A. Mochis world. Rising from the depths of an industrial, tripping landscape of sonar pongs, intense pitching moments rise and release, creating so much tension on the dancefloor. Both Visible and Alpha maintain this intense kinetic energy, as 2 perfect tools for daring djs.

The next three tracks follow suit with the burning Bamboo quickly lighting up the bass bins in style. Rolling with intense percussive energy and Mochis killer bass, its partnered with the ominous tones of Sandman. Quickly giving way to a brilliantly textural and energetic drum jam, treading the lines between dancefloor tool and artistic statement to great effect. Watch out for this understated killer. Similarly Scream Of Silence is a pacy tool that shows off A. Mochis instinctive talents for creating real atmosphere and those irresistible, spacial builds.

Ringing, gyrating and pulsing with sheer technoid power is Fastball, which will be included on the third part of the release. Devilishly simple and yet mind-expanding all the same, this is a true underground weapon for true techno lovers. This only leaves the haunting lift-off signal of Forced Run, and the trance-inducing, reduced jam that is Dark Matter.