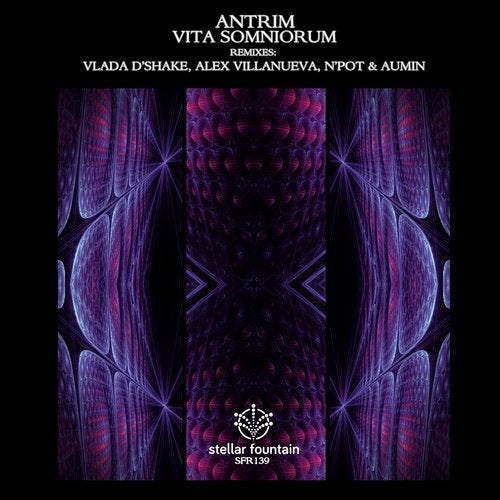 Antrim's Vita Somniorum was released on Stellar Fountain's WMC 2014 Sampler in march 2014. As the main track got so many good feedbacks in the promotional period from dj's and producers around the globe it was a necessary move to make an EP with additional remixes. Guillermo's original operating with melancholic textures based on a pulsating milieu.
Vlada D'Shake is back on Stellar after a long break (his last label-related stuff was a remake on Juan Deminicis's Behind The Sun Remix Edition) with a crunchy rework. His interpretation creates a unique mixture of
deep, progressive and psy factors helped by a very funky baseline.
Alex Villanueva spacey vibes really launch us into the stratosphere, the combination of the traveller beats with the sweeping strings are just marvellous.
The N'Pot and Aumin duo (formed by Nicolas Delfino and Federico Lupo) worked on dreamy, subtle version with a complex melody structure, which became a nice deep/progressive crossover.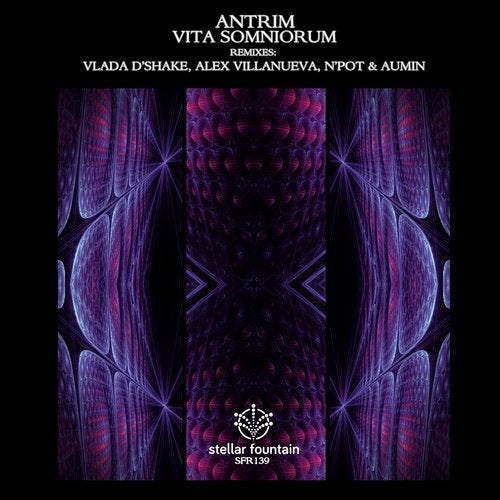 Release
Vita Somniorum