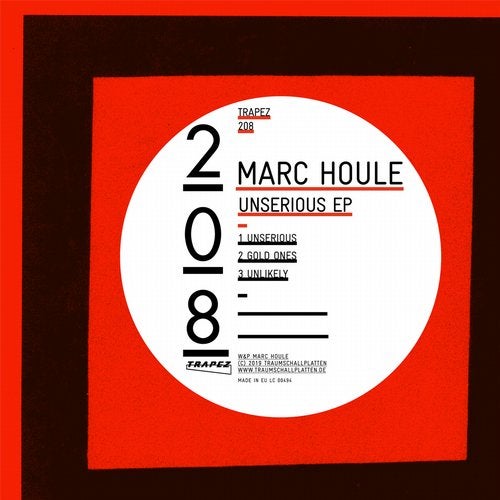 Release Date

2019-01-18

Label

Trapez

Catalog

TRAPEZ208
Most of you have come across Marc Houle at one point or another.
His music has been featured in many DJs sets around the world. He has defined the minimal techno sound not only with his Minus releases but also with his music on Items & Things.
Very few people are aware that he has also been involved in different fields, inventing software, composing music for film projects such as Sound of Berlin, all the while keeping a conceptional side to many of his electronic projects.
One thing that is certain, is that Marc Houles love for his analogue machines is reflected in his committed live performances, as well as on this Trapez EP.

The EP kicks off with "Unserious", a track that is chord driven and moody and features sounds in the background acting as a whispering noise. These sounds vanish in the course of the track and are substituted by a humming bee-like sound changing the overall perspective.The end result is a track that is less obscure but energetic as it features an introspective side at the same time. It is this very duality that makes the track stick in your mind long after it ends.

"Gold Ones" has enormous groove changes as they are part of an overall live played feeling. Everything is happening in real-time, creating a liberating sensation leading directly to your heart and feet.

The third track on the EP, "Unlikely" carries the quirkiness and madness that can lead to a frenzy on the dancefloor. Marc Houle seems to rise the energetic level with each second, culminating into a frantic momentum.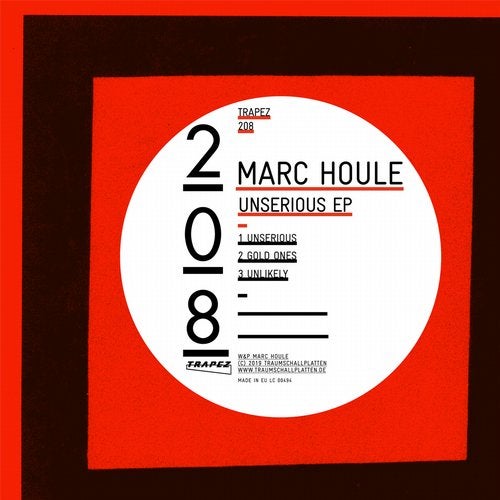 Release
Unserious EP
Release Date

2019-01-18

Label

Trapez

Catalog

TRAPEZ208