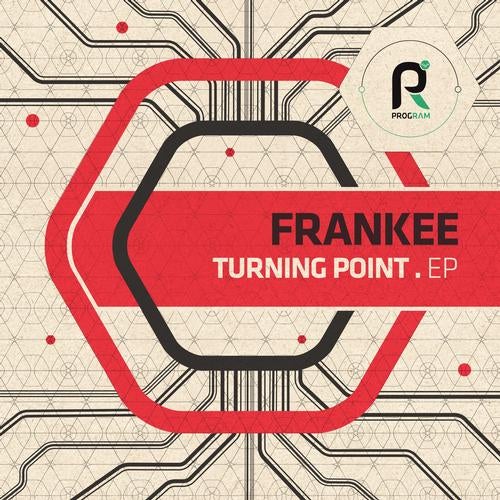 Release Date

2013-05-12

Label

Program

Catalog

PRGRAM009D
Having enjoyed the honour of launching the label last summer with the highly acclaimed 'Firethorn' and 'Pandorum', Frankees doubled his dynamite with no less than four dancefloor-focussed slices of absolute bass gold.

Showcasing his creative range with depth and clarity, every element on this EP is coated in a robust sense of timeless drum & bass magic and melody: Nodding at the scenes rich past, while pushing us as far into the future as possible, each cut will quickly find its way to the very top of your playlist.

We launch with 'Harlequin', a purring roller thats devilishly simple but demonically effective. A groaning bassline and tubular subs vie for your attention as the steppy riddim drills the message home with such razor-sharp punctuation, each additional percussive element thats added as the track develops causes major chaos.

Next-up 'Paranormal'. An instant hair-raiser, the quintessential pitched down pianos conjure up 25 years of rave heritage in one simple reverberated strike. Then, before nostalgia kicks in too much, in fires a scorching bassline that grizzles and kicks its way through the mix with uncompromising menace. If you thought the low-end growls of Frankee's previous release were stuff of legend, just wait until you hear this bass behemoth!

'Saffron' follows. Oozing low-end luxury and a swift, skippy riddim, its an instant groove massage laced with floating vocal textures and emotive, ethereal pads. An instant hypnotiser, it instantly flies your floor to places they didnt even know existed. Paying respect to the expensive, aromatic delicacies of its namesake, Saffron more than lives up to its name.

Finally we hit 'Flintstone'. Concluding this epic tale with a wry grin, its the perfect balance of deep, dark rollage and subtle humour. The overwhelmingly warm sub squiggles, icy pads and textured percussive dynamics make this track a must for all record boxes!

Seldom does an EP come with such a fitting titleNot just a bold statement of dancefloor intent, each of these four cuts mark a quintessential turning point in Frankee's promising career. From young hopeful to bona fide hot prospect, Frankee has firmed up a front row seat in D&Bs future.

Stick with the Program for more future instalments very soon...