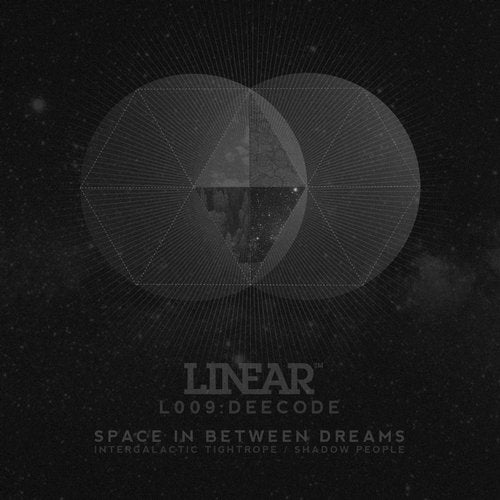 Release Date

2015-01-13

Label

Linear

Catalog

889176280764
Linear 009
Space in Between Dreams

Deecode

1. Intergalactic Tightrope
2. Shadow People

Linear

Eyelids flutter as the dark embrace of sleep takes control, Deecode returns to Linear with premier techno to awaken the soul. Space in Between Dreams challenges the mind and body with rolling kick drums and tightly structered leads, modern techno for a post-modern world.

Intergalactic Tightrope
The alarm is raised as Intergalactic Tightrope sways above the crowd, reaching for the heights Deecode stands on the precipice and delivers. Large scale audio peeled back to its rawest form, sound the alarm if you are the last one out.

Shadow People
Darkened faces shift behind the veil, brittle glass holds them at bay and a crack betrays the safety of the whole. Shadow People drops the needle, twisting snares against a backlit frame of grit and bass. Dangerous techno for a dangerous world.