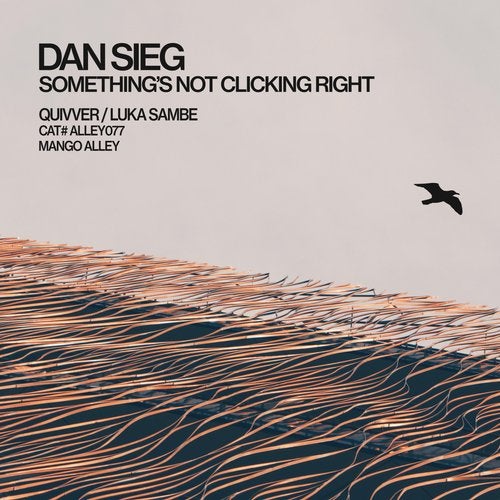 Release Date

2018-09-24

Label

Mango Alley

Catalog

ALLEY077
The incongruent sound of off-kilter percussive clicking ripples through melodic brilliance – Dan Sieg returns to a well-travelled Mango Alley, "Something's Not Clicking Right" creates a new aural pathway. Glorious sonic variation burns incandescent, the colour of fire bleeding through in abstract patterns against the clean angular white lines of metronomic beat, white-noise shaker and steam-powered effects. Motion-blur revealed in vivid shades and textured nuance.

A returning iconic figure generates a frisson of drama; an expectant audience filled with eager anticipation. Quivver makes his mark once again, firing with accustomed precision. Clarity of purpose and unrivalled techno credentials create an aural landscape of monochromatic beauty. Brilliant patterns coalesce from a trinity of distortion, reverb and delay as they pan across the stereo spectrum in dizzying glory. The infinite shades between black and white swirl in patterns and a bedrock of four/four beat is juxtaposed against freeform melodic interpretation that reaches its zenith before exploding in wall of mesmerising sound.

Australian flair combines with sonic beauty as Luka Sambe creates a new pulsating soundscape. Taking centre stage, a stellar cast of pulsating rhythmic components and flowing melodic creativity converge in a new narrative. Percussive vectors align themselves in clean, sharp lines creating a chessboard pattern from where an infinite array of patterns emerge from rippling keys and searing regal synths. Arpeggios dance lightly, comprised of complex, ever-evolving tessellations that refer to themes resonant where something is clearly right.

Different shades of white create a new world of light; they illuminate and elucidate in tales that ignite.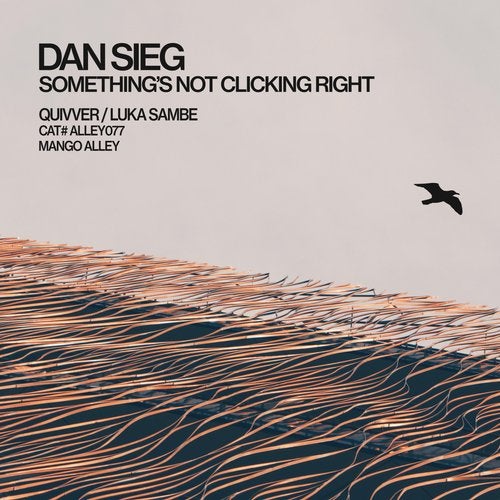 Release
Something's Not Clicking Right
Release Date

2018-09-24

Label

Mango Alley

Catalog

ALLEY077