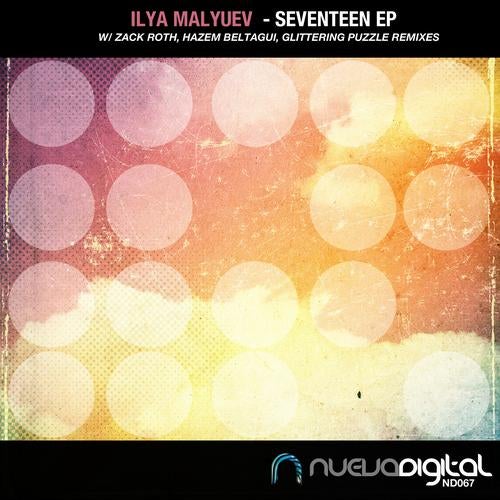 Release Date

2012-11-13

Label

Nueva

Catalog

ND067
If you can believe this, this release is 7 years in the making..just waiting for the right Label and people to put together a package worthy of releasing. Ilya Malyuev hailing from St. Petersburg, Russia..the man behind Baltic Sound gives us two phenomenal tracks alongside some wonderful remixes from New York based Zack Roth, the uber talented Hazem Beltagui and new duo Glittering Puzzle and Stanlie Diaz.

Ilya Malyuev is a brilliant producer, so much so, that when he created these tracks he was only 17 years old in 2005, hence 'Seventeen EP'. 'Leaving Dance Floor', already featured in Ad Brown's 'From The Record Bag: London' Compilation last year on Nueva Digital, makes another triumphant return to the spot light as one of thee most gorgeously melodic and emotional pieces of music we've ever signed in our two and half years here at Nueva. Ilya combines his talent for the subtle with actual live sounds he recorded himself into an amazing experience for the ears. His B-side track 'Sleepless Summer Night' takes on a more melancholic tone but is just as beatifically constructed from chord to chord, it can take a couple of listens to truly appreciate what you are hearing.

We didn't just ask anyone to remix 'Leaving Dance Floor' as Zack Roth takes the Original and makes it his own uniquely branded sound as he ups the ante and gives it a more danceable feel for the floor while still paying homage to the masterpiece that is the original.

This next artist is seriously on the up an up, it's rediculous...Hazem Beltagui has won us over with a beatless 2 minute intro that is almost too much for words, building up to a crescendo of the beautiful harmonies of 'Leaving Dance Floor' and Hazem's own distinct bass line and percussion. Can this guy do no wrong? We beg to differ!

Rounding up the release and remixing the B-Side 'Sleepless Summer Night' is new duo to Nueva Digital Glittering Puzzle and Stanlie Diaz as they take it in a more grittier direction still with the attention to the melancholic feel of the original.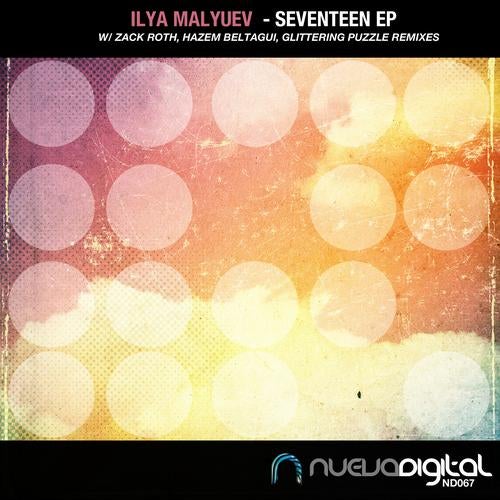 Release
Seventeen EP
Release Date

2012-11-13

Label

Nueva

Catalog

ND067