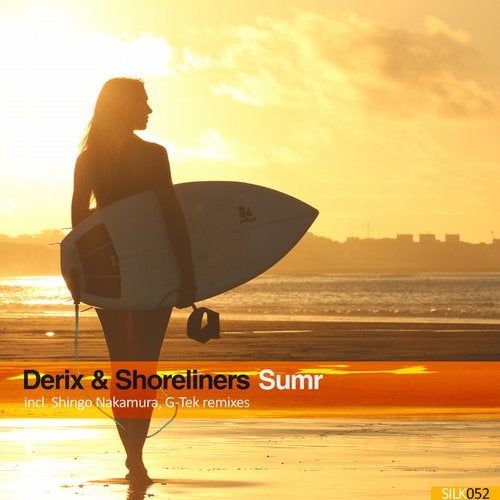 Release Date

2012-05-01

Label

Silk Music

Catalog

SILK052
Silk Digital returns to its melodic progressive roots with a brilliant collaboration between Derix, alter-ego of Canadian veteran Derek Silvester, and Shoreliners, better known as top-selling progressive mastermind Mango. The Original Mix kicks off with a peak-hour bassline and repeating "power" synth chord, which, after a quick piano-led mini-break, emerges as a much more dynamic lead progression. In the main break, we are met by the delicate piano again, with the lead chord synth initially lurking in the shadows and then exploding, like a sudden seasonal shift, into a full "Sumr" anthem.

G-Tek, an unsung label veteran from Panama, proves once again his uncanny ability to craft "hooky," yet intelligent peak-hour progressive house bombs. Championed for years by the likes of Jaytech, James Grant, and Solarstone, G-Tek has crafted a moving, standout remix that proves to be an ambitious composition from the very start. A slow fade-in intro hints at an "epic" feel to follow, and the tune thankfully doesn't disappoint in this regard. Fluttering leads begin to soar over a thundering groove, all of which combine to create a deep, intricate, and moody soundscape. In the break, a new funky lead (an artist signature) takes over the mid-range, while a layered bass gives additional "body" to the mix. Ultimately, exceedingly rich, 80's-inspired power chords take complete hold of the listener, with peak-hour euphoria to follow in the absolutely gut-busting and ecstatic drop to follow.

In case all progressive tastes were not quenched by the release, Shingo Nakamura has been tapped to offer a more soothing aural experience. Never one to back down from the challenge of imbuing a rich emotional core to what - in the wrong hands - could easily be a simple melodic progression, Shingo once again paints vividly and with multiple layers. After a gorgeous chord progression is developed in the first half, the tune suddenly deconstructs and makes way for another unforgettable and deeply poignant piano solo from Shingo. The reinforcement of lush chords only heighten this cathartic moment in the track, proving, as if there was any doubt, that Nakamura is truly at the top of his game.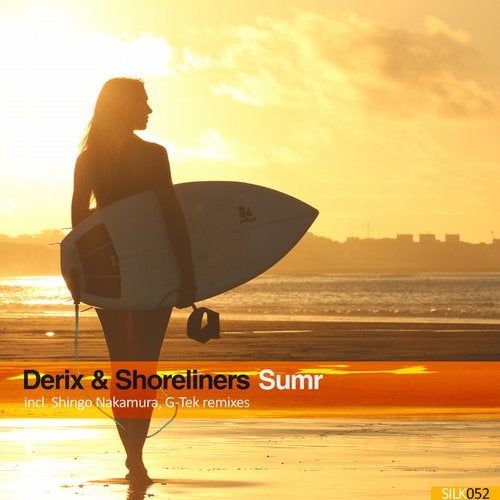 Release
Sumr
Release Date

2012-05-01

Label

Silk Music

Catalog

SILK052