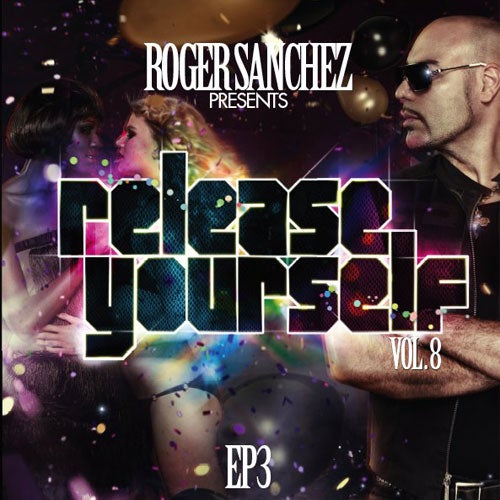 Head bobbing to the beat, sunglasses glinting as strobes illuminate and lasers scan the room, Roger Sanchez surveys
the scene… The club is a carnival of colour… And emotion. When he's DJing, re-edits banging, a cappellas soaring
and especially when he's producing – the S-Man seems to create emotion out of thin air. and will open a world with a
magical dark cabaret atmospere. Magic has the power to suspend disbelief and has been an inspiration to artists throughout
the ages. No wonder, then, that the multi-award-winning artist from Queens, New York has chosen cabaret noir as
the 2009 theme with magical elements to Release Yourself!
Release Yourself is taking its direction from 2009's theme of magic, and cabaret with a dark twist – a cabaret noir. As
usual the artwork is stunning and this time around is based on a photo shoot that Roger completed with the amazingly
talented Dutch photographer Erwin Olaf, whose previous clients includes Diesel, Elle and The New York Times.
Next on Stealth, featuring 'I Can't Live Without Music' – alongside no less than eight exclusive new tracks! – is
the 2CD Release Yourself Volume 8. Part one is Roger's Pre-Party collection. Here, making fine company for the
likes of Faithless and Mike Monday, you have exclusive tracks from Tuccillo and Veerus & Maxie Devine. Roger then
moves up a gear with the Party selection, where exclusives roll in from Terry Viether & Per QX, Chris Kaeser, Jesse
Garcia, Tiko's Groove, Da Hool and Zenker, and Martin Accorsi. Is it sexy and funky? Yes! Is it as emotive as it is
electronic? Most definitely! Are these the biggest tracks on the dancefloor for the S-Man, with fresh international names,
hot new producers and cool remixers? Hell yeah! Long live the magic of 'El Mariachi', and welcome to Release Yourself
Volume 8! …. Get ready to Release Yourself!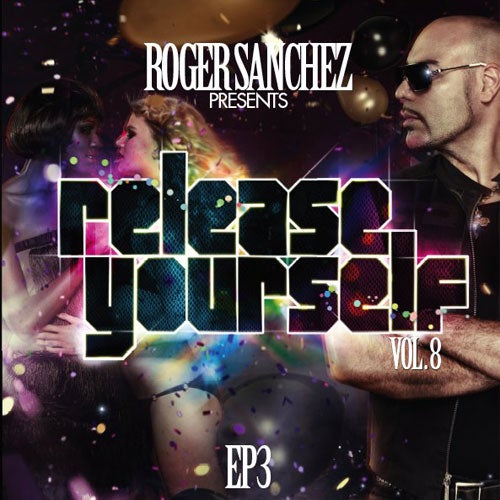 Release
Roger Sanchez Presents Release Yourself Vol 8 EP3