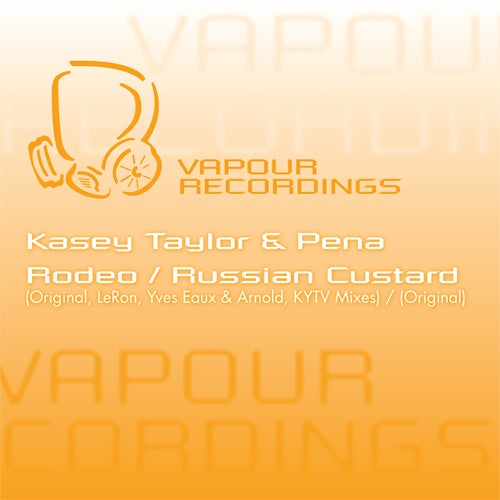 Vapour Recordings is back again with what is sure to be a massive release, and this time bring you a 2 tracker from Kasey Taylor & Pena - Rodeo & Russian Custard.

After taking about 4 years off with the exception of a couple of remixes last year, Kasey took some time out at the end of 2009 to get back in the studio and finally we mark his return in 2010 of what will be a very busy year on the DJ and production front.

On this particular release, Kasey teams up with head honcho of Flow Vinyl - Pena,

Pena, one of Portugal's leading DJ's, founded Flow Records in 2000 and Flow Vinyl in 2006. He releases anything from prog to tech to techno and even some housier stuff, with the label being a strong reflection on what plays out when either at home or abroad.

He also runs Flow Deluxe parties, blending progressive house, progressive trance and techno, inviting talents to Portugal like Audiojack, Extrawelt, Mashtronic, Ramon Tapia, Elegant Universe, Luke Dzierzek, Antix(Fiord), Jerome Isma-Ae, Ticon, Minilogue and many many more.


With the experience these two boys have together, you can be assured of a little mayhem and that's exactly what they've cooked up with this release.

This package comes in 4 mixes, 3 mixes of Rodeo, with the original being a Techy / Prog monster with loads of loop overlays and has a breakdown that will tear floors apart. Remixes come on this one courtesy of LeRon, Yves Eaux & Arnold from holland, and another mix from KYTV, who are an up and coming talent from Brasil with this being their first feature on Vapour.

There is also a bonus track on the EP titled Russian Custard, which is a deep, dark and dopey Tech number more suitable for a warm up or earlier set vibe..

Release date: 22nd March 2010

Hernan Cattaneo - Massive!
Anthony Pappa - Been hammering Rodeo
Dubfire - 10/10 Original
Nick Warren - Great Release, All mixes are top notch and will play them
D-Nox - A cracker
Tocadisco - Great Music - Like them all
Christian Smith - Good Package, i like the KYTV mix the most, will play for sure
Florian Meindl - Rodeo original is awesome
Manuel De La Mare - Rodeo for me! Thanks
Desyn Masiello - LeRon's mix for me
Alex Kenji - Really good one
Omid 16b - Wicked package
Marco Bailey - Rodeo Original will play, Great!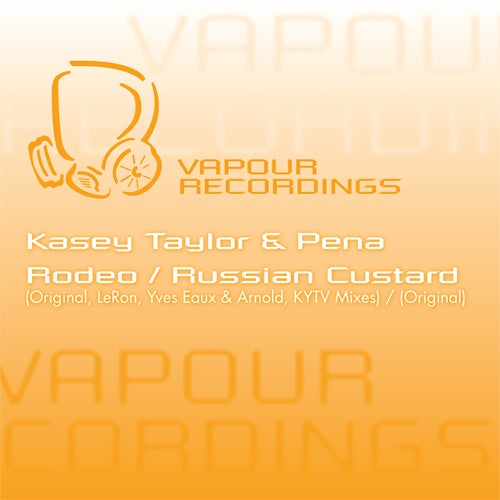 Release
Rodeo / Russian Custard