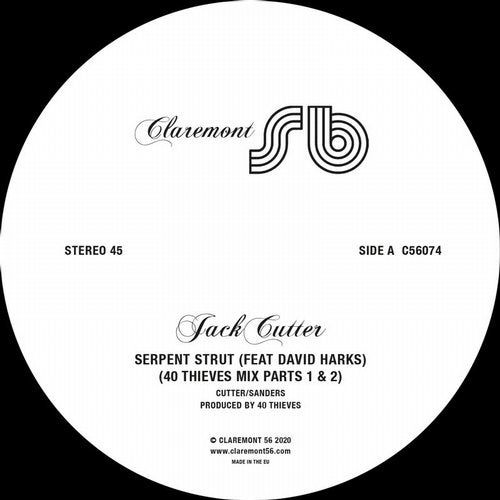 Fresh from offering up a "Claremont Editions" compilation packed with previously unheard gems, Claremont 56 has taken another rummage through the archives and delivered a 12" single containing magical revisions of back catalogue favourites.
On the A-side long-term friends of the family 40 Thieves offer up an epic new treatment of Jack Cutter's "Serpent Strut", a gently psychedelic fusion of glistening acoustic guitars, hazy slow-burn grooves and David Harks vocals that the California-based duo produced for Claremont 56 back in 2015.
The San Francisco duo has rebuilt the track from the ground up, delivering a 10-minute take that opens with three minutes of blissful acoustic guitar and atmospheric field recordings before morphing into a spacey dub disco chugger rich in intergalactic electronics, eyes-closed electric guitar solos, hazy bass, drowsy chords and echo-laden snippets of Harks' vocal. It's a breathtaking revision that takes the beautifully understated original version in a feverish, mind mangling new directions.
When you've got your breath back, head over to side B where a previous single by psychedelic disco-nauts Almunia is given the remix treatment by fellow Italians Leo Mas and Fabrice, a production partnership that has been active since the original Balearic era. They're experienced remixers and in the past have put their stamp on tracks by Roisin Murphy, Dj Rocca, the Woodentops, Underground System and Ruf Dug.
Here they offer up a deliciously trippy Balearic dub revision of "Pulsar" album favorite "View From a Blue Train". Their spaced out "On Air Dub" brilliantly breaks up the beats, emphasizes the original's superb bassline and smothers select snippets of guitar, synthesizer and electric piano in Lee "Scratch" Perry levels of delay. It's an inspired revision, all told, and as out-there and intergalactic as a shuttle ride to Jupiter in the company of DJ Harvey, Dennis Bovell and Adrian Sherwood.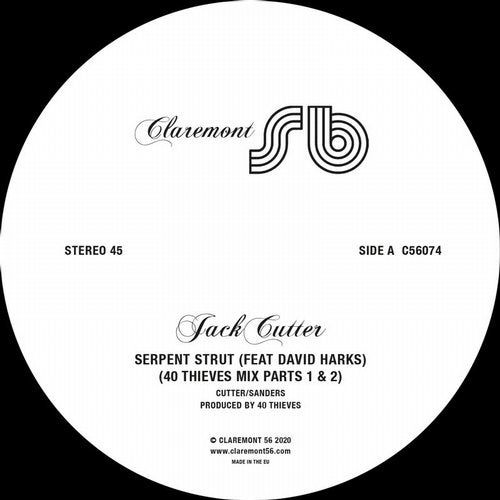 Release
Remix Sampler