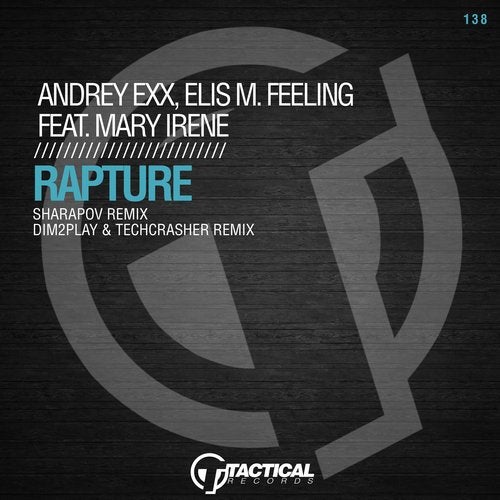 Tactical presents the REMIX RELEASE of the TOP 10 Tune Rapture, which was released a couple of months ago by Elis M. Feeling and Andrey Exx, with the amazing voice of Mary Irene. The new Remixes are coming from the Russian House Syndicate members Sharapov and Alex Techcrasher & DiM2PLAY.
Both Mixes have a new and strong timbre compared to the original mixes.
We are pleased to present you some fresh Rapture.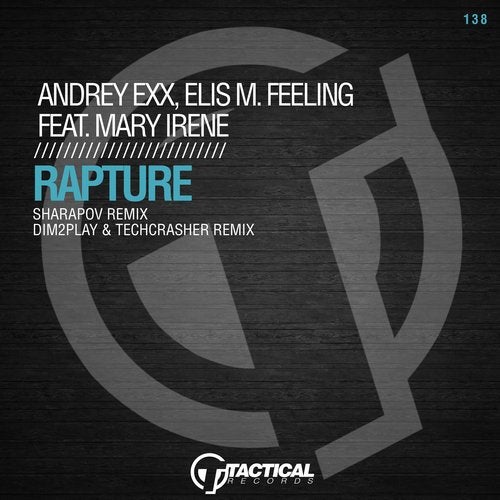 Release
Rapture (Remixes)