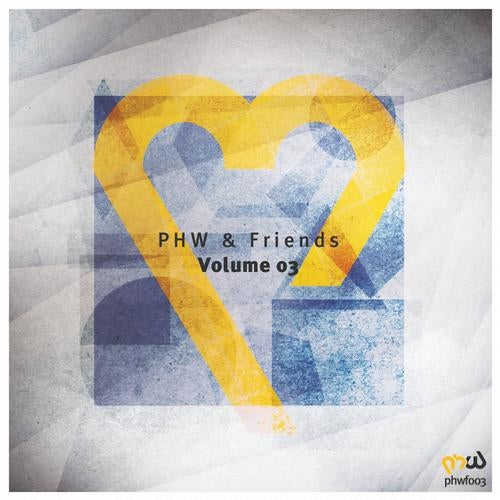 Release Date

2013-07-11

Catalog

PHWF003
We are thrilled and excited to present you another rocking release here on PHW, this time we have set up, what we feel, is a stunning collection once more for you, the 003 in our series PHW and Friends is ready!

With our 2 first in the series, we have got some fantastic support for the label and the producers involved, and we feel we would have a great chance to receive that once more when we unleash this monster today!

Opening for us and setting the standard right from start is one of our great friends of the label, the Russian rising star Vladimir Prudnikov aka Dallonte. ith his melodic monster "Let Me Stay" we feel you are on to superb journey right from the first kick drum. Flying melodies, wicked bass chords and fantastic vocal effects is brought together here to this phenomenal production that we are so pleased to have with us.

Moving to the 2nd production, we are to bring you an awesome collaboration between Danish ace Dawn and Serbias finest, Erik Iker. Together they are to bring you on a massive take called "Our Childhood" that is nothing less of a driving progressive piece of wonderful music. Cool vocal chops, bouncing kicks, driving saw sounds and super cool piano play will definitely do the business for you all we feel, we love it!

Third up on PHW and Friends 003 is a brand new artist that are to join our roster, we are talking about Niklas Grosswald hailing from Germany. With his production baptized as "Dynamic", he definitely showcase his skills and that he is here to stay. With deep bass sounds, vocal twists and well crafted and crisp arpeggio melodies, he definitely turned in with something here that we never would say no to, it's simply stunning.

Moving ahead to the 4th production, we are to present you another new name on PHW, the family is growing and we are excited to showcase you the Slovakian producer Dyon. "Sublime" as this production is baptized to, is a slick, driving progressive beast that we are thrilled to have landed on the label. Pure bliss melodic hooks, energetic percussion and "phat" kicks does the work here, we are quite sure a bunch of you are to give this a go in your sets!

Further into the release we are to welcome you returning artist Stereopole, hailing from Romania. For those of you that know the label history, might remember him from his outstanding remix for us on "Vinid - Third Person" back in late December 2012. There he made an awesome rework and now we are pleased to have him back on our roster with the excellent original work " Cool Cat". With small and epic melodic hooks, a killer bassline and driving effects, this is a truly skilled piece once more from the mastermind, it's a joy to have among on this release.

As the 6th production, we are to see some more new blood on our imprint, this time the US bound Kings and Others. When this one arrived in the mailbox, we were thrilled and hooked from the first listen. "Damsel Blues" is a n amazing piece of progressive, filled with huge bass riffs, crisp percussion and melodies that will rally your ears. Putting it all together, the outcome is thrilling and we feel you will have a huge and energetic production, right in front of you, right here, right now!

Almost midway through the release, we arehappy to have the always great Deepen Ravalia aka D05 back with us, with another sensational production made in his UK studio. "CPU ID" as this melodic banger is baptized as, is another well crafted production from one of the fastest rising progressive stars out there, and we are thrilled that he once more made the wise decision to go with us on PHW. With his well known funky bass grooves, crisp melodies and sharp FX, he shows he is the guy to go for at the moment, it's phenomenal again and those used voxes is the cherry on the cake, awesome stuff coming up here.

Another new name is coming up next, not on the scene, but on our PHW imprint, is the well known Turkey born producer Feri. Being seen on labels such as his own imprint Stereo Enchained, Stellar Fountain, Fluro, Deepsessions and OLD SQL Recordings to mention the most prominent, the Swiss based maestro brings a deep progressive production filled with attitude. Dark elements is spiced up with dope percussion, throbbing kicks and melodic influences that gives this one a mysterious feel, you got to love music like this.

Next on our line up for PHW and Friends 003 are the brothers based in France, Wilson Costa and Joel Costa. With this high quality production, we are pleased to have the brothers brought in with us. "Andromenda" is a beautiful production, filled with cool structures, a funky bassline, sidechained strings and some truly sweet piano play that is right up our alley.

Moving forward to our next stop, where we are to bring you new fresh stuff, this time from the always great Francisco Rojas, based in Santiago, Chile, where he works under his well known Franbeats alias.

"Heaven" is another skilled production from him, including flying melodies, great bass play and some truly sexy vocal adds to bring another gem to daylight. We are excited to see the reactions for this one, and we think you are a few guys that will be hooked on this one, that's for sure.

As production 11 on this compilation, we are happy to see returning artist Bulgarian Vinid back, this time in a collaboration with his good mate, Russian Paul Echo. With their trancy production named as "Forbidden Galaxy" they are to bring you all on a journey. Be ready for a great ride in sound design, including some superb synth play, with super cool melodic play included, don't think you will be as relaxed as in the beginning, this one will bounce of and give you what it takes to have another stormer in your player.

It's with great pleasure that we welcome our budd from Island, Freydal to PHW. Being brought to daylight through us on both original work and remix duty, he here once more are to show you his capacity when it comes to sound design, the progressive way, Here he is with a true stormer, the progressive trance way. With big sounds being added t the awesome melody built here, you are to witness a stomper that we feel are to be a total knockout on any decent dance floor this European summer. Big bass chords and driving elements have set it up here, be aware!

Our Italian brother David Di Sabato is our next contributor to the release, and he definitely nailed it here. With a deep take here, including a smooth atmosphere, laid back textures, flying melodies and crisp percussion, we are as pleased as ever with what he has brought us here.

Next up is another well known figure on the progressive scene, this time we had the opportunity to bring in the always friendly Russian producer Nafis to our home for the first time. This is a very uplifting production that we have been chasing for some time, and we are thrilled to have this melodic production with us as it is the perfect one for our release. "Satori" as the production is titled, will have the warm and deep feeling that we so often seek. Superb vocal adds, great basslines and heavenly melodies makes this a truly wonderful production.

As the 2nd last production, we are to bring you another uplifting progressive stormer, this time from the up and coming Lithuanian producer Nistirenko that finally is brought to us with his smooth style of progressive. With fantastic melodic lines built here, you will face another name together with us, that we are proud to introduce to you through our imprint. "Chasing The Sunset" is such a warm and melodic production, truly breathtaking.

Rounding things off this time is one of our most frequent producers on PHW, Japanese starlet Takaki Matsuda. Being seen on the label so many time through our 60 first releases, we are certain you know all about him. This time he has joined us with a chord driven melody bound production. We are as pleased as we can be with what he has been doing for us over the past months, and he once more showcase what he is all about, a progressive lover.

We hope you have enjoyed this release, and it's another proud moment in the history of PHW, when we hand this release over to you. We hope you feel there is something to support, not for our own sake, but for the producers, that is giving you the joy through their creativity and hard work that is put in!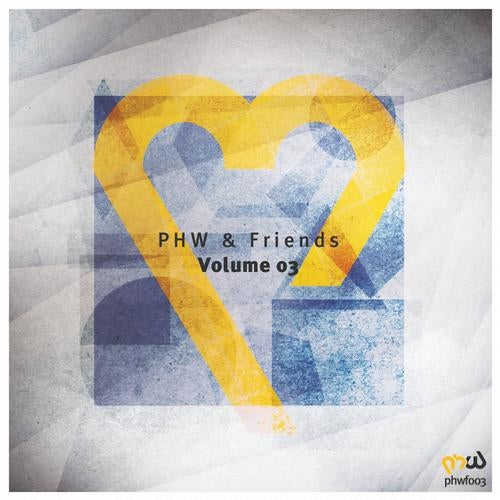 Release
PHW and Friends 003
Various Artists

Release Date

2013-07-11

Catalog

PHWF003